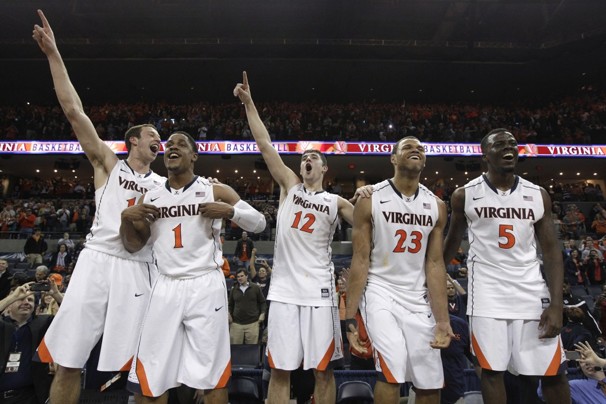 March Madness 2015
I am sorry for the extreme delay in getting this out, but I want to congratulate this year's winners.
The Barnes family has dominated the last two years. This year's winner was Emily Barnes. Last year's winner? Eli Barnes. Very impressive folks. Good work. The kids AND family division was won by Austin Sparks.
http://www.hltiv.com/turbo/bb15/currentstandings.html
Below I have pasted in our historical winners. It is worth noting that no one has won the overall more than once, but Buff Winterer has won the family competition three times. Quite strong.

| | | | |
| --- | --- | --- | --- |
| | Overall Winner | Family Winner | Kids Winner |
| 2015 | Emily Barnes | Austin Sparks | Austin Sparks |
| 2014 | Eli Barnes | Buff Winterer (3) | Lily Harrick |
| 2013 | Macon Thompson | Macon Thompson (2) | |
| 2012 | Katie Egerton | Ashley Mcgowan (2) | |
| 2011 | Hank Eimer | Macon Thompson | |
| 2010 | Lela Thompson | Lela Thompson (2) | |
| 2009 | Mike Glazer | Buff Winterer (2) | |
| 2008 | Ward Warren | Britt Winterer | |
| 2007 | Ashley McGowan | Ashley McGowan | |
| 2006 | Billy Morton | Nick Tenney | |
| 2005 | Travis Good | Lela Thompson | |
| 2004 | Ted Roosevelt | Laura Caldwell | |
| 2003 | Eli Burstein | Buff Winterer | |
| 2002 | Mary Beth French | Mom Thompson | |
| 2001 | Dad Thompson | Dad Thompson | |
Its back. Welcome to the Thompson Family pools. All are welcome to join in HERE.
Based on last year's interest from kids, we now have a special kids division. This is very much in keeping with the origins of this competition. Please note if you are over or under 18 where indicated. Kids should fill out their brackets as MUCH AS POSSIBLE by themselves. The Kids will compete in the overall bracket AND their own special bracket for kids only.
This pool is for the honor and glory alone, for those looking for a paid tourney, head here.
---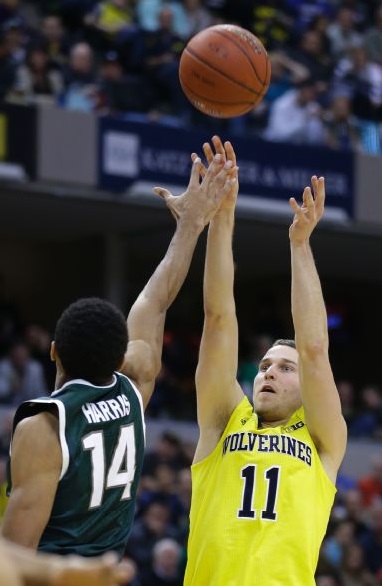 March Madness 2014
What an incredible basketball tournament. No one saw this developing the way it did with seven seed UConn beating eight seed Kentucky.
Congrats to our winners! We have several winners we want to acknowledge. First, our overall winner Eli Barnes, and our runner up Knox Tate. Eli and Knox both had 81 total points but Eli won the tiebreak with ten teams in the sweet sixteen. Buff Winterer finished third overall and wins the prize for highest ranked family member. In the 'little kids' division which I think we will reprise in an expanded format next year Lily Harrick took the title. Good work.
I hope you all enjoyed and hope to see you compete again in the search for a March Madness title next year.
Best Wishes and we hope to see you all soon.
http://www.hltiv.com/turbo/bb14/
http://www.hltiv.com/
LT & Lela

Kids only, must be under 12.
Its back. Welcome to the Thompson Family pools. All are welcome to join in HERE.
Based on last year, we have changed the tiebreak slightly. It is now as follows.
1. Picked champ?
2. Teams in Sweet Sixteen
3. Points in final game
Go Blue!
This pool is for the honor and glory alone, for those looking for a paid tourney, head here.
---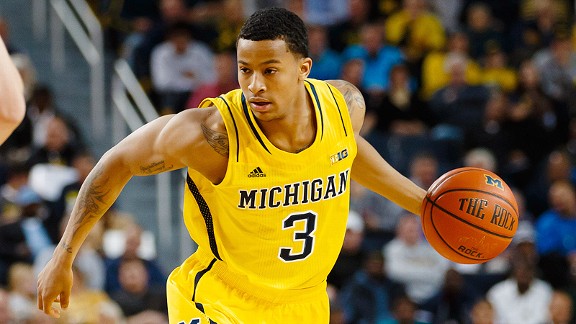 March Madness 2013
Congrats to Macon Thompson for winning the Thompson pool! This is his first win since before 2001 and given his role in starting this whole thing, very historic.
All that being said, i need to acknowledge Reeves Davis who had as many points as Macon, and picked the winner, but by the tiebreaks in place finishes second (picking the winner was not a tiebreak, macon won on the second tiebreak which was most teams in the sweet sixteen). Based on this, i think i will change the rules a bit for next year and make thwe tiebreaks as below.
1. Picked champ?
2. Teams in Sweet Sixteen
3. Points in final game
Its back. Welcome to the Thompson Family pools. All are welcome to join in HERE.
Go Blue!
This pool is for the honor and glory alone, for those looking for a paid tourney, head here.
Colby Makes her Picks
---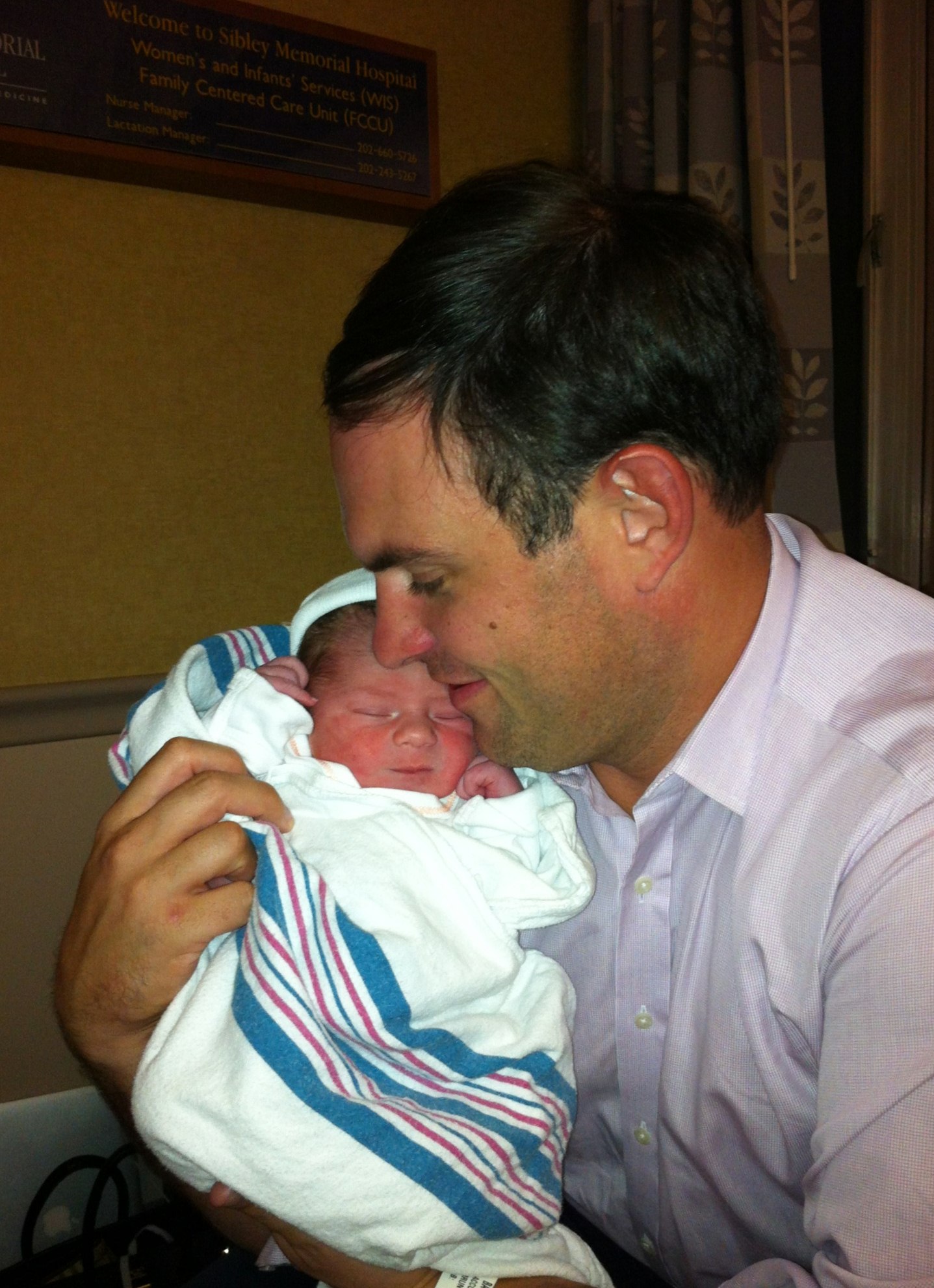 Turner Westray Battle IV
Was born Thursday, October 23rd at 1:00pm, weighing 7 pounds, 13 ounces and measuring 19.5 inches. We are so happy for the new parents Katie and Wes and wish them all the best in this new adventure.
---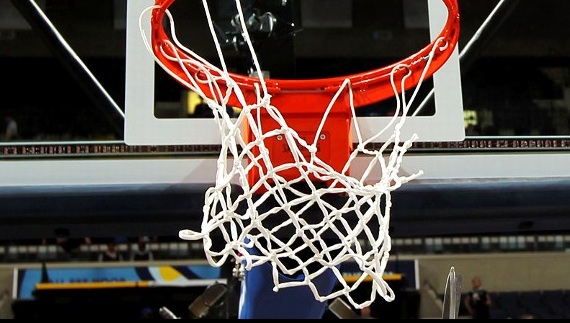 March Madness 2012
Its back. Welcome to the Thompson Family pools. All are welcome to join in HERE.
This pool is for the honor and glory alone, for those looking for a paid tourney, head here.
---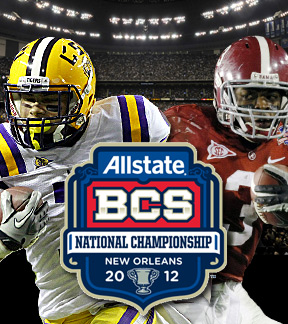 ---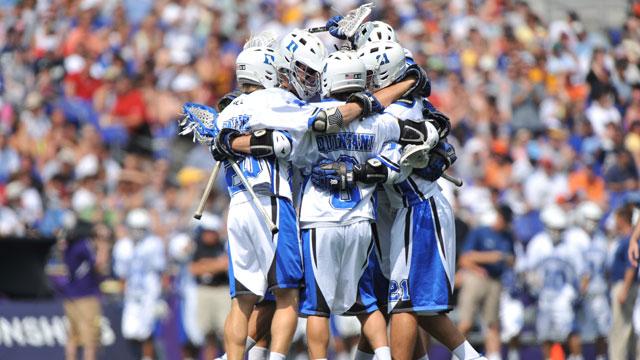 Welcome to the 2011 Beaver Thompson Challenge
---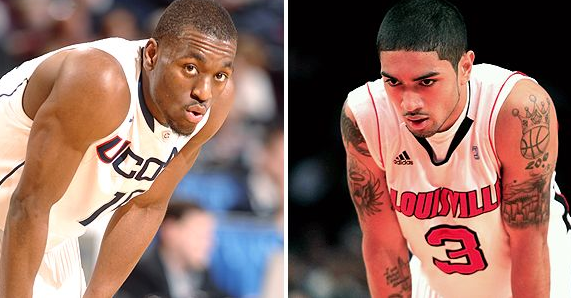 March Madness
Home Page, Rules, Reports, Etc
Hank Wins! Nick Tenney takes family honors.
---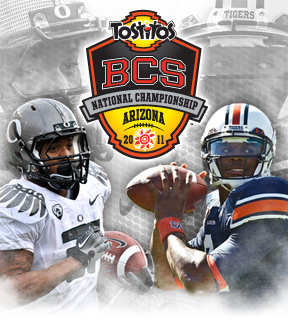 College Bowl Pick Em 2010
---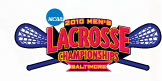 Welcome to the Laurie 'Beaver' Thompson Memorial Lacrosse Pick Em Tourney 2010
The rules are simple, pick your teams. They will score points for wins (1,2,4,6 by round, with one point for upsets in the first round). The tiebreak is most teams in the final four, followed by closest points for the final game.
There is no entry fee, LTandLela.com is offering a $50 cash prize to the winner. One entry per person please.
(please note all unseeded teams are seeded as a nine (9) seed)
---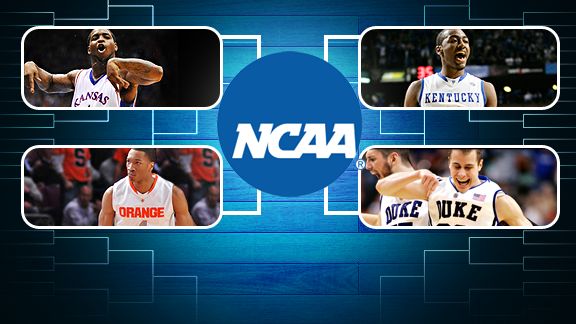 My Beautiful Wife! Lela Wins!
I apologive for the delay this weekend. I had some unanticipated major technical difficulties this weekend (as we traveled to Vermont to visit the Rutland Thompsons and witness the baptism of our beautiful new niece and god daughter Charlotte!).
Welcome to the 2010 LTandLela.com/Thompson Family March Madness College Basketball brackets.
This tournament has been held in some fashion or another for many years, dating back to about 1989 or so, when Macon Thompson started posting brackets for family members in Trumbull, CT. In 2000, we moved the tourney online and opened it up to the general public and the enthusiasm it has received has been wonderful. Ever since then masses of people have gathered to compete for the title of champion.
Some ground rules. I am often asked what the entry fee and prizes are. There is no entry fee, this is a family style competition, with much at stake along the lines of dignity and pride, but no money changes hands. There has been a prize for the last several years, as there will be this year.
Past Winners
Mikey Glazer, Buff Winterer (2009 standings)
Ward Warren, Britt Winterer and Deb Tenney (2008 standings)
Ashley Tenney (Family and Overall 2007 Standings)
Billy Morton and Nick Tenney (2006 Standings)
Travis Good and Lela Thompson (2005 Standings)
Henry Oakey and Bill Winterer (2004)
Eli Burstein & Bill Winterer (2003)
PLEASE NOTE POINTS CHANGE BELOW
The rules and scoring are simple. Points are given based on round (1,2,4,8,12,16) with underdogs being ten seeds or less getting extra points (2,4,6,8,10,12). The first tiebreaker is most teams in the final four, second tiebreaker is most teams in the sweet sixteen, and last tiebreaker is total points in the final game. if that does not decide it we will put the winners in a room with Moose and the first person he licks will be declared the winner.
Good luck!

---
College Bowl Poll 2009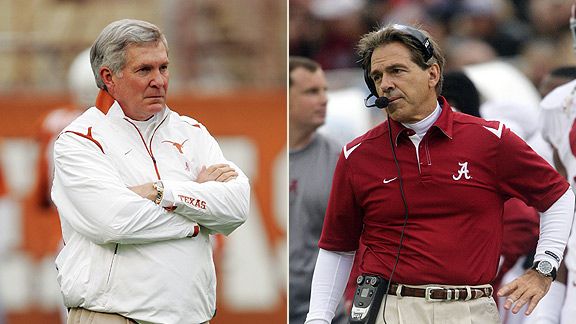 All reports are up. Good luck. Much more on the home page above or go right to the current standings.
---
Thanksgiving 2009 and Cousin Ashley Married!!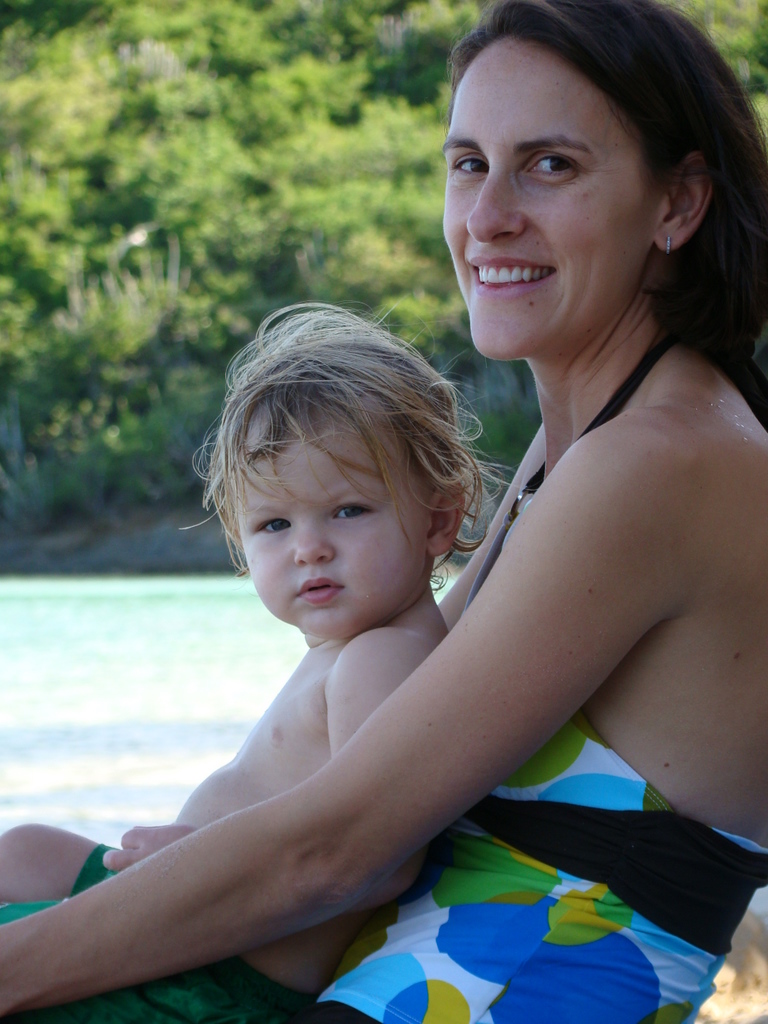 We had a wonderful family vacation, the highlight of which was the marriage of cousin Ashley to Geoff Mcgowan. Congrats Ashley and Geoff, and welcome to the family Geoff.
---
One Day of Cuteness in the Fall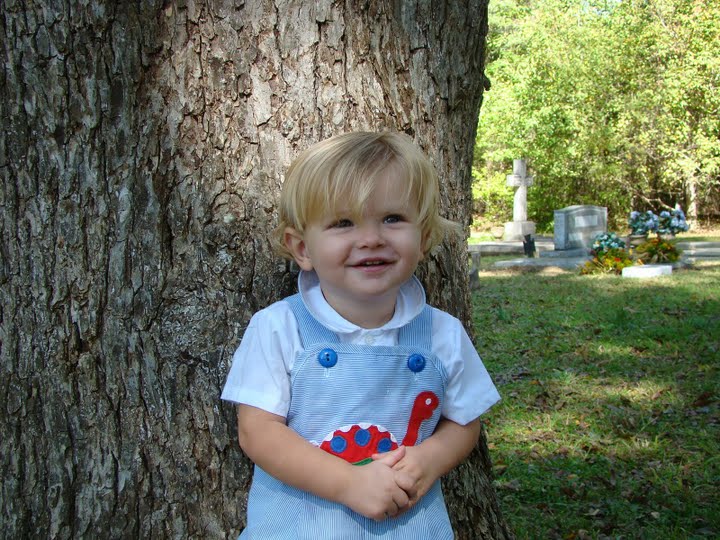 I love their faces as they run into the leaf pile
---
Katherine Kelly Sparks
Congrats Beth and Ben!
---
Lets Not Forget the Dogs
Pepper Takes a Vacation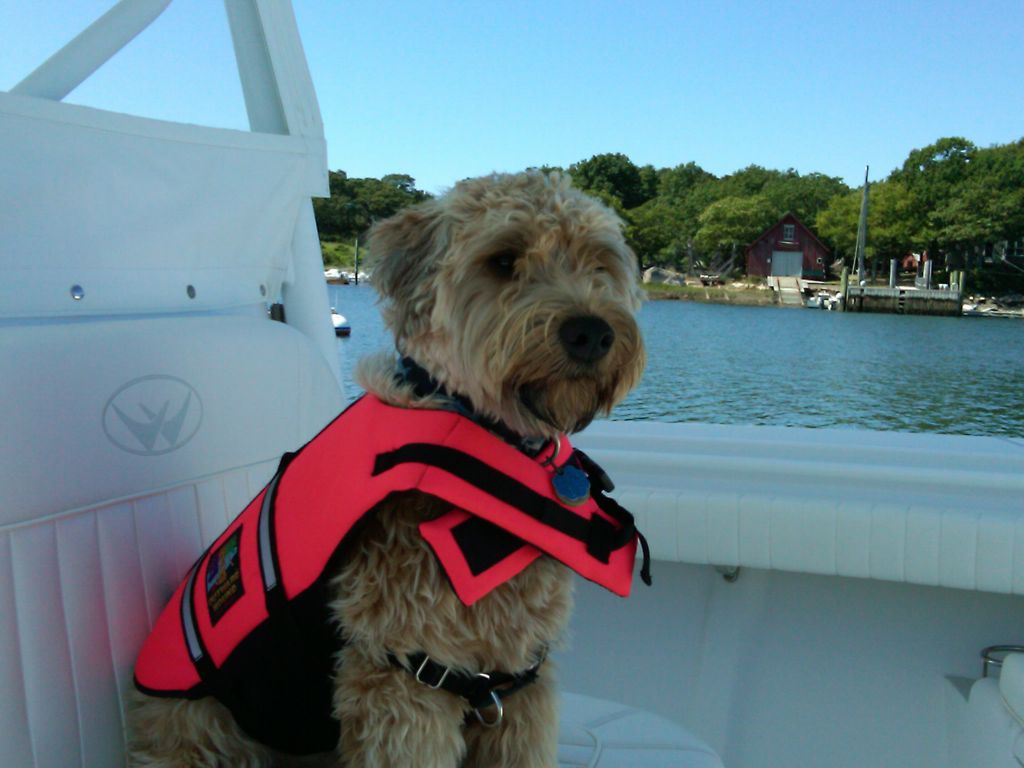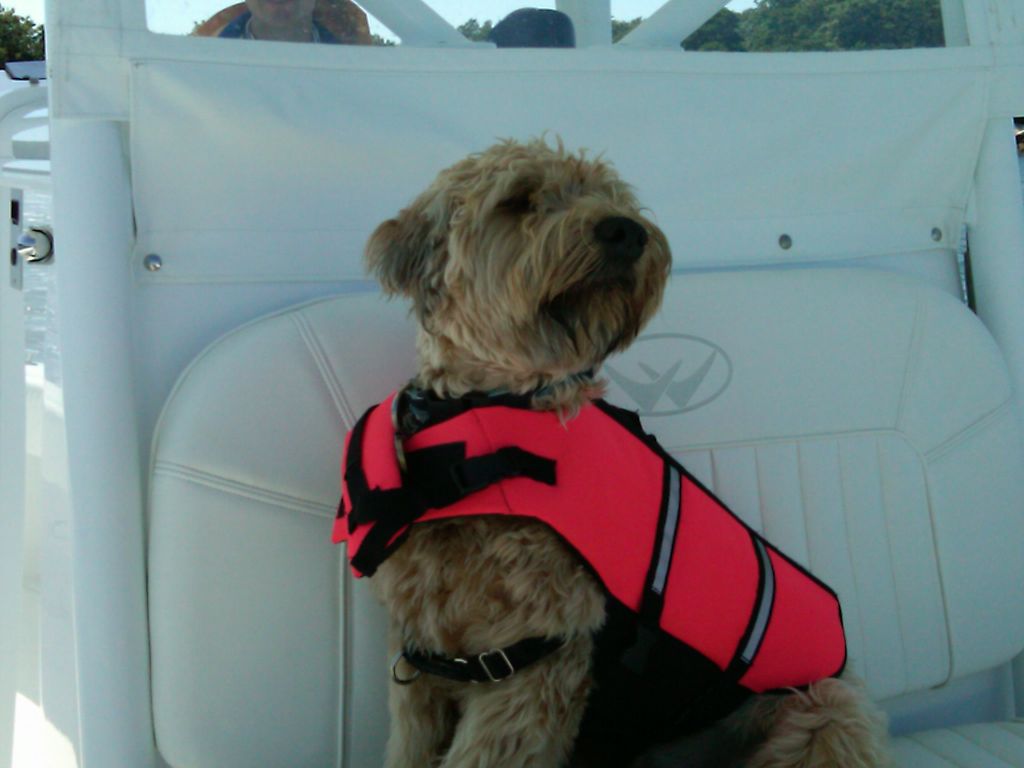 With all these kids coming, its easy to forget the dogs, and thats just not right. I know a bunch of people that have gotten new dogs recently. What pictures i have are below. I dont have any pictures (yet) for mom and Dads new dog, or the Jones new dog Lilly.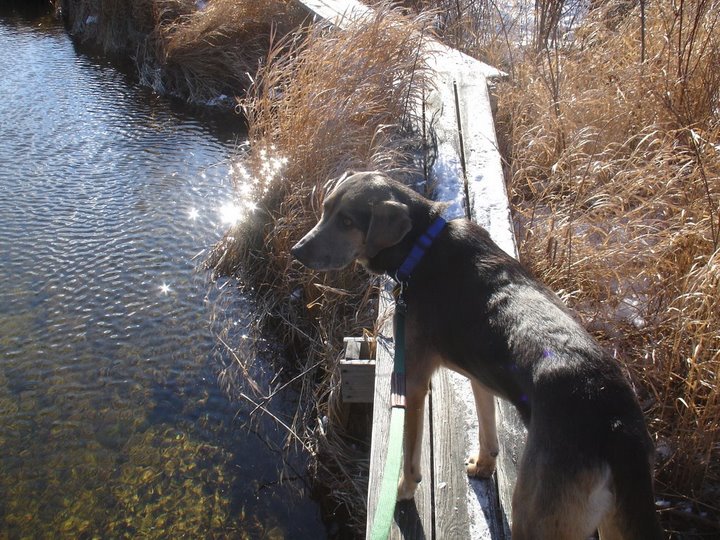 Bucko Thompson (Macon)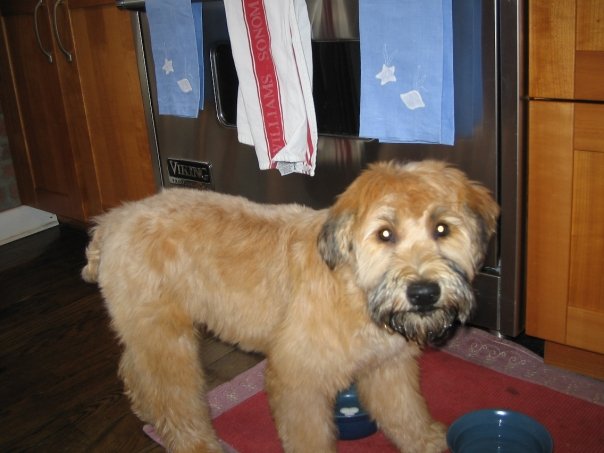 Pepper Roosevelt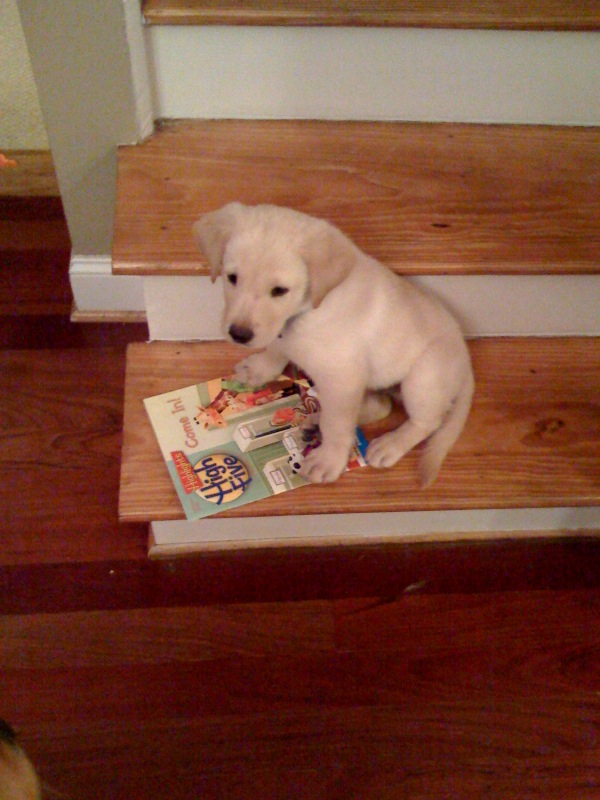 Winston Davis
---
David Hallar Bowman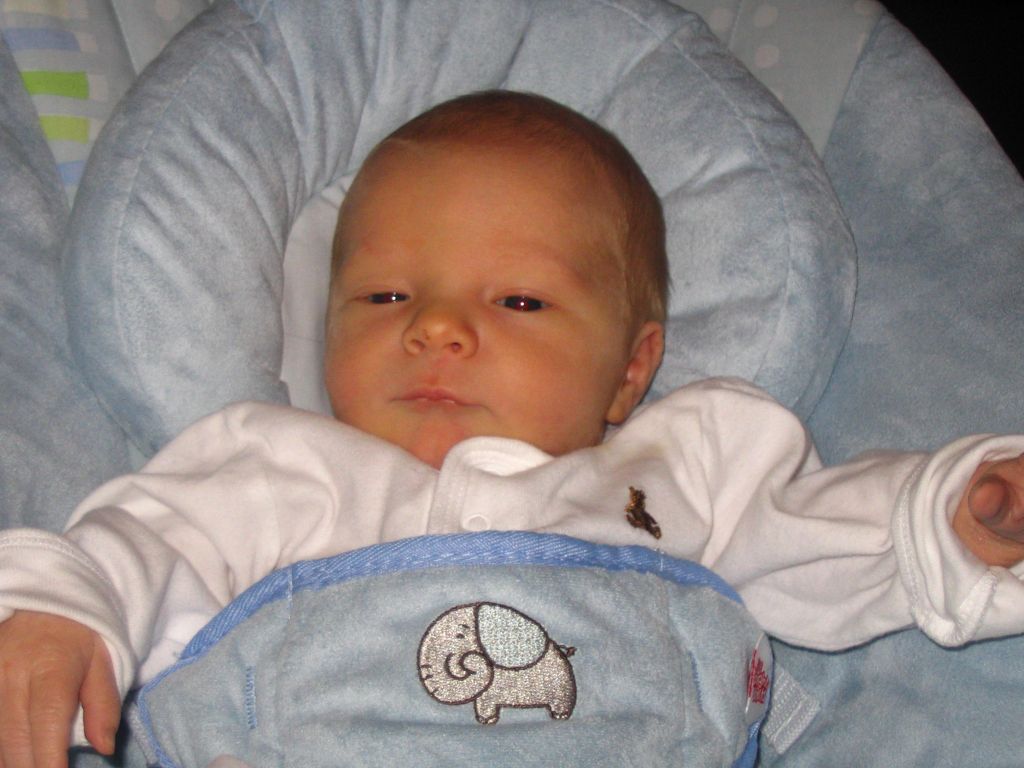 Congrats Nathan and Adair!
---
Davis Carson Egerton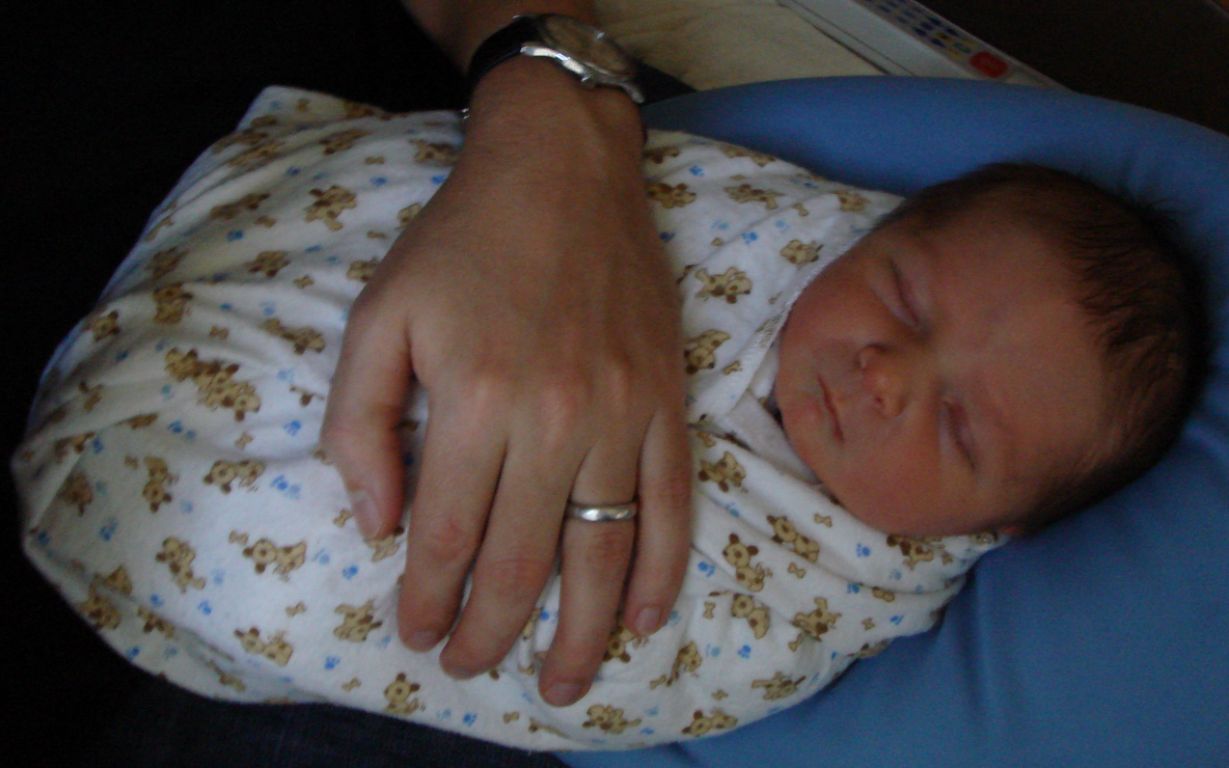 congrats Katie and David! Davis was born on Friday, February 20, 2009 at 12:12pm. He weighed 8lbs 11oz and 20.5 inches long.
---
Baby Boy George Wiliam Calvillo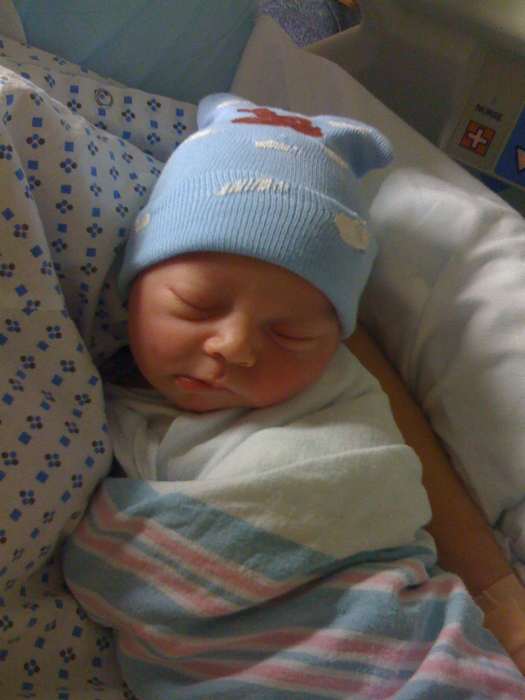 Congrats Kris and Sean! Are you going to name him?
---
Charles Vasgaard Bowman
4/26/09. Congrats hootie & Paige, Mary Alice and Thomas!
---
ONE GREAT BIRTHDAY, TWO NEW BABIES
William Price Burchfield (BELOW)
& Anna Frances Fiedler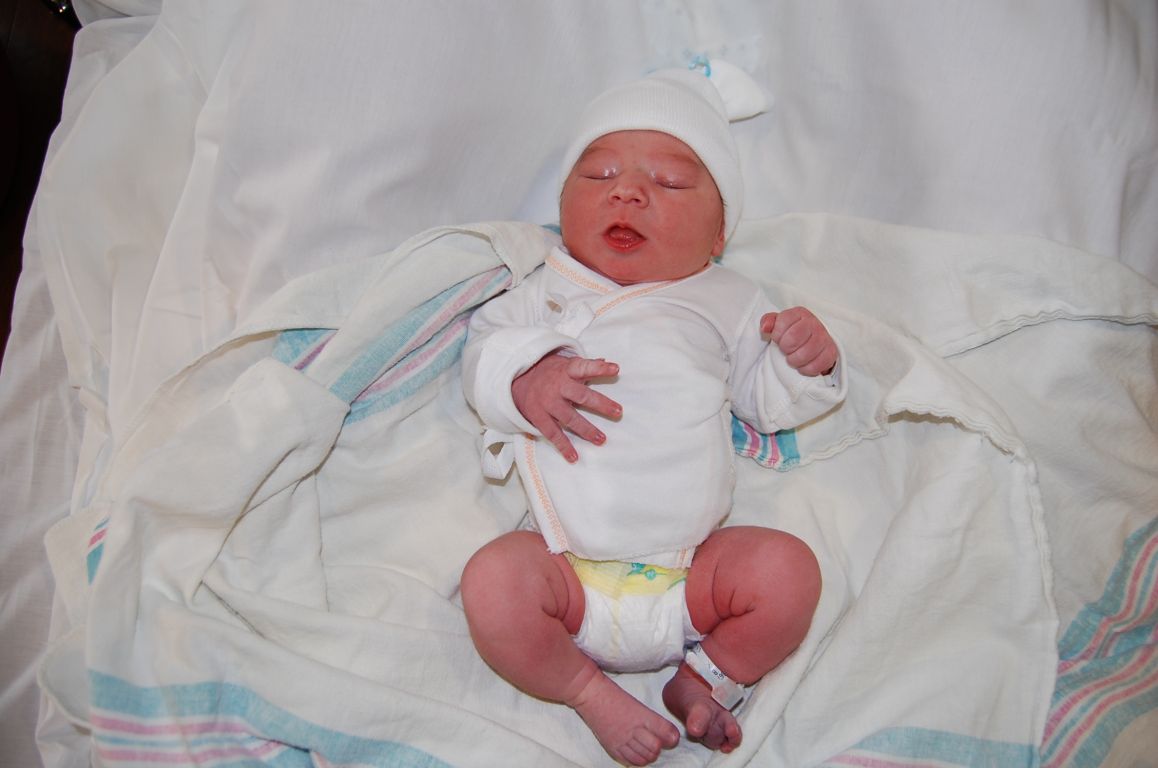 Congrats Andy and Kim &
congrats to Josh and Lisa Fiedler, both born April 21st.
---
George Merrit Cavanna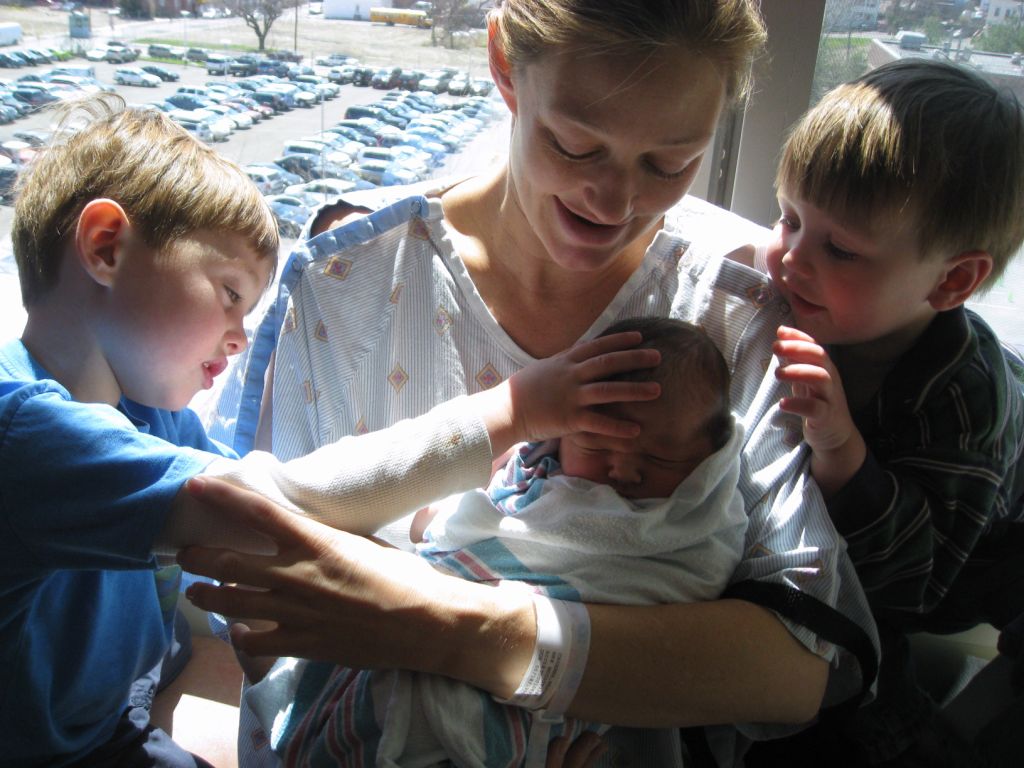 Congrats Tiernan and Kieran!
---
Rasmus Svensson Ricci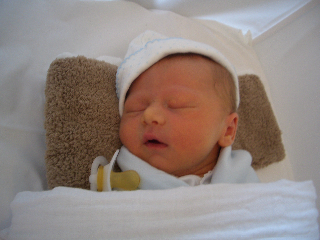 Born Friday morning at 8:36am. 7lb 12oz 21inches. Everyone is well. Congrats Max and Sara!
---
Banks Christopher Lovern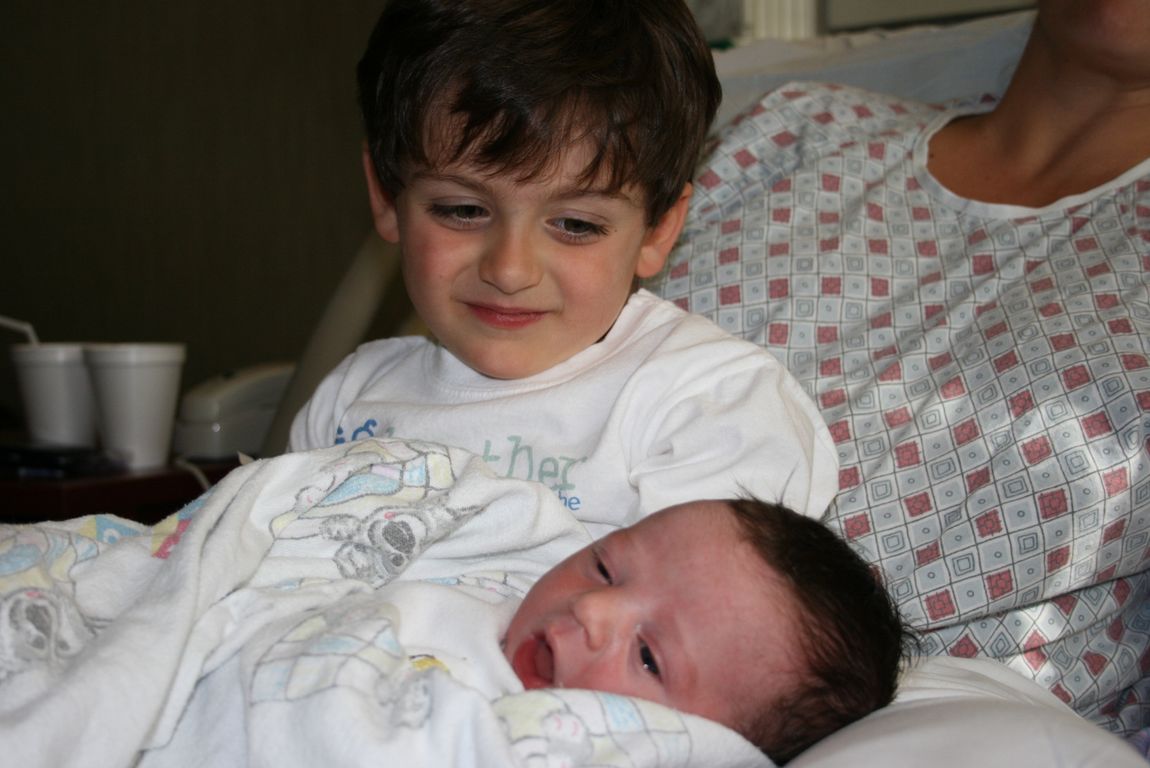 Congrats Ryan and Chris!!
Banks Christopher Lovern was born 3-18-09 at 2:14 pm. He weighed 8lbs 5 oz. and 20 inches tall.
---
Fletcher David Vandegrift
Born february 17, 2009. 8 lbs, 4.5oz, 21 1/4 inches long. Whoo hoo! Congrats!
---
Dean Voight Calvillo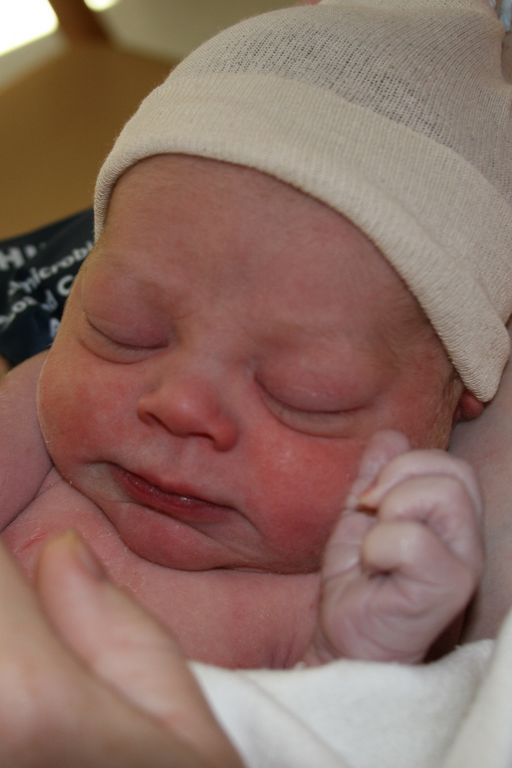 Born March 8th. 8.7 Pounds 22 inches long. Congrats Katie and Justin!!
---
Davis Carson Egerton
was born February 20, 2009 at 12:12pm
Congrats!
---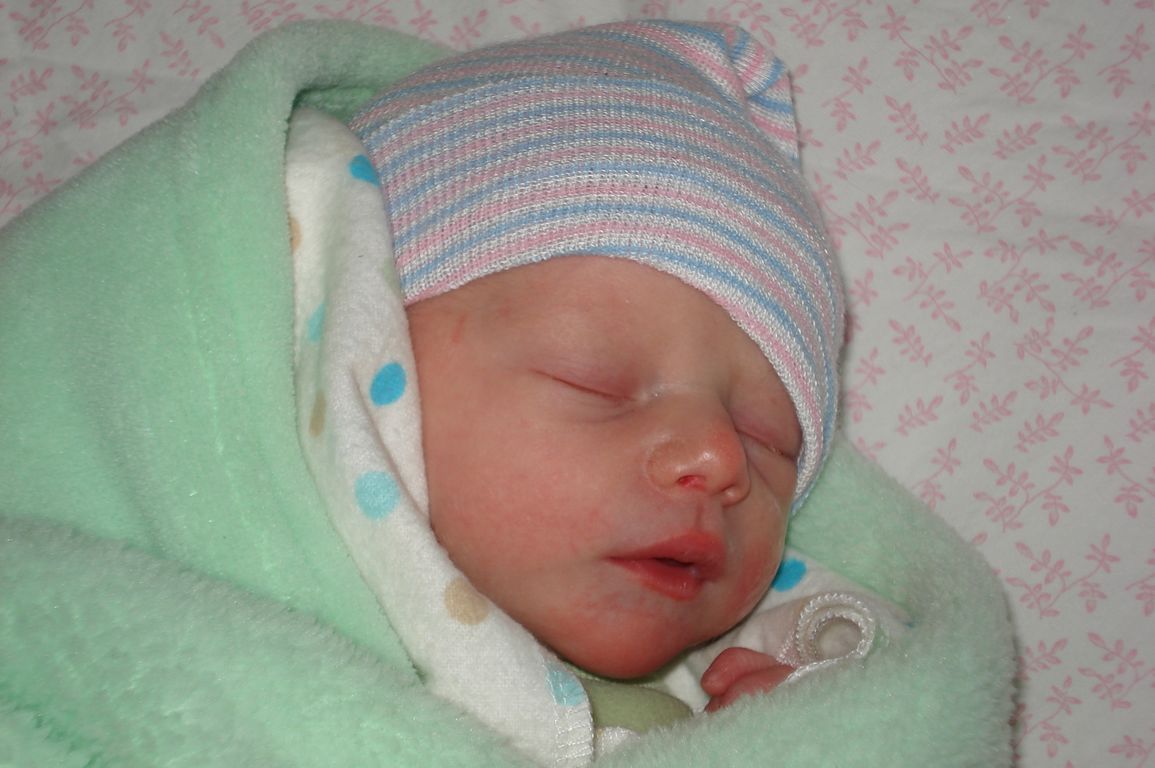 Mary Prather Huegerich
Born Monday the 22nd, congratulations to the Huegerichs on the birth of their beautiful little girl!
---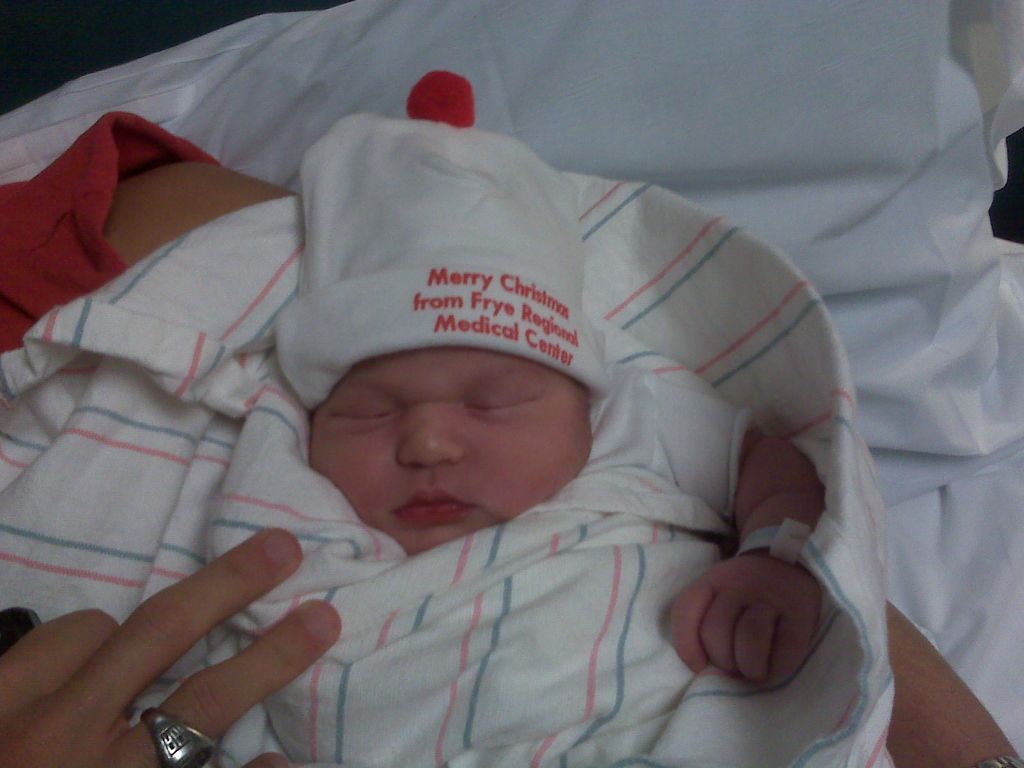 Lucy East
Congrats Chad, Jennifer, and Olivia!
---
Ned Warren & Charlie Branan!!
Congrats to Ward and Katie and Meg and Bart!
---
William Read Morton Jr!!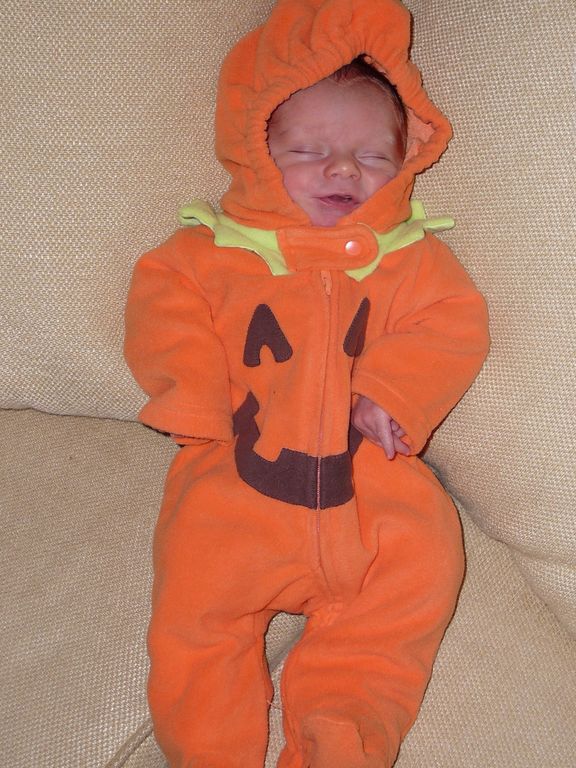 William Read Morton, Jr. was born at 11:33 pm on Monday evening, October 20. He weighed 5 lbs 14 oz and was 20.5 inches long.
Congrats Billy and Jenny, we are so excited for you all.
---
HLT V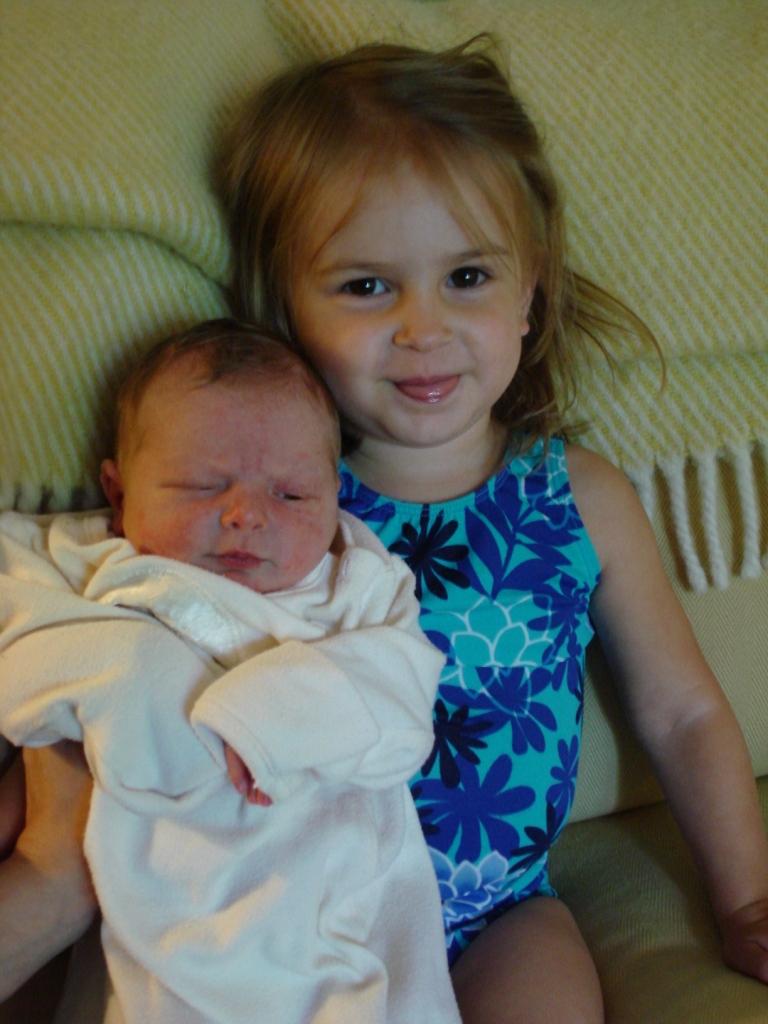 It is hard to express our joy! We have been blessed with a healthy boy, Henry Lawrence Thompson V. Born Tuesday May 27th at 9:43 AM. Seven pounds and 15 ounces at birth, 20 and a quarter inches. Mom and baby are healthy and at home.
---
Amazingly, That is not the only news from the Thompson family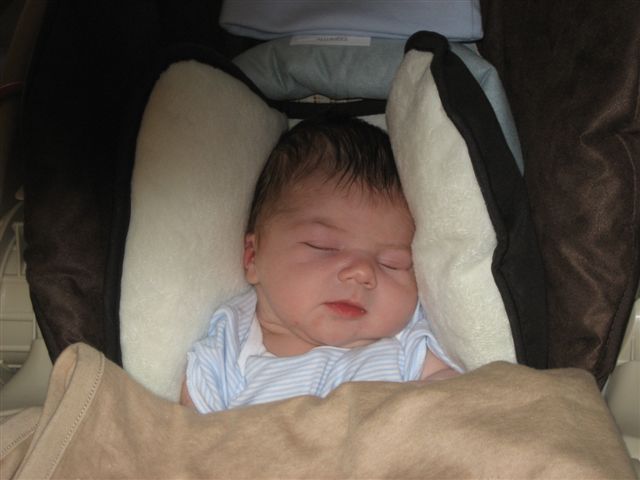 Nicholas Jenkins Tenney, Jr.
Born less than 24 hours before Henry. Congrats to Nick and Becca! Nick's sister was born less than 24 hours from me
---
Ryan Harris Deguire
Last week. Thats all i know. Congrats Heather and Phil!
---
Ethan Rohlen Barnes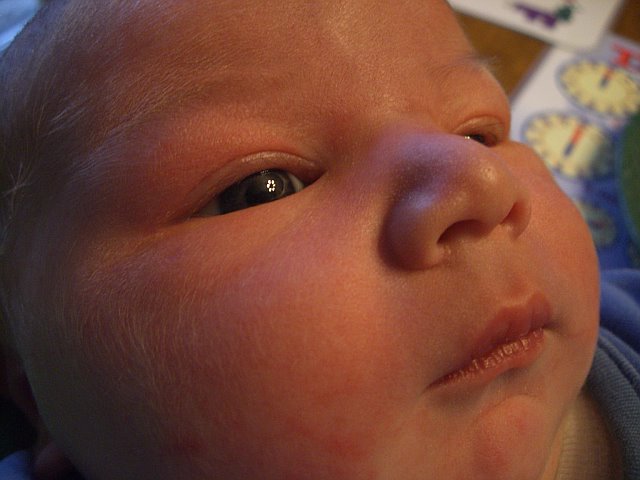 Wow, another Deerfield baby. Ethan was born May 6th, 10 lbs and 4oz (big), in typical Barnes fashion (not in a hospital, no need for that). Congrats Barnes family!
---
Matthew Hudson Heyworth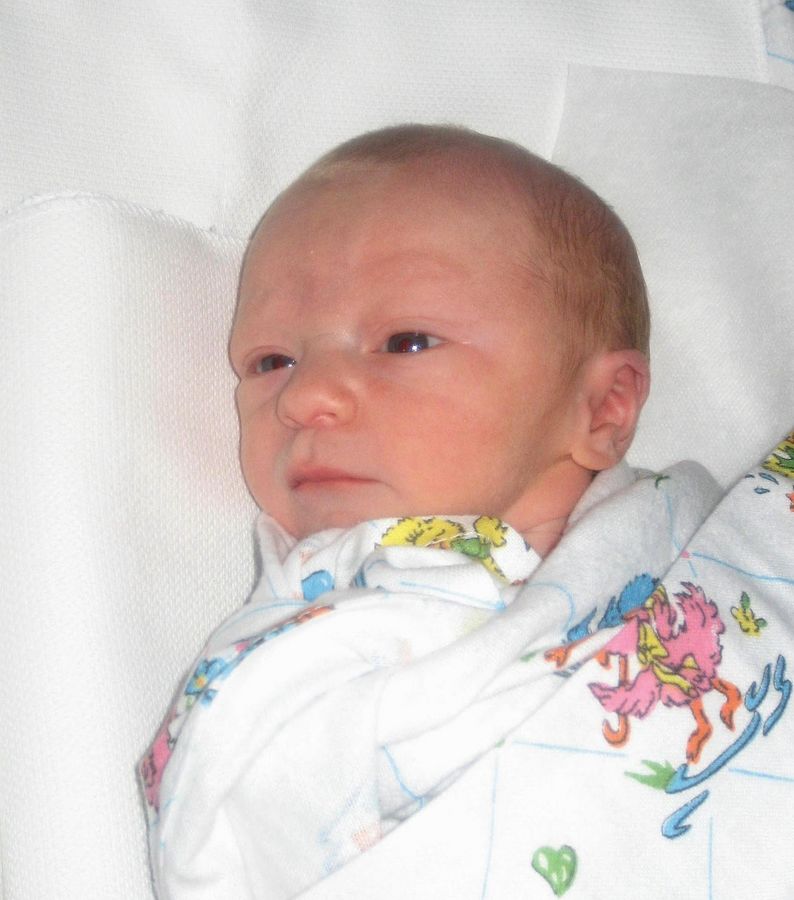 Born 5/8/08. 6 lbs 1 oz.
Congrats to Kelly and Ben!
---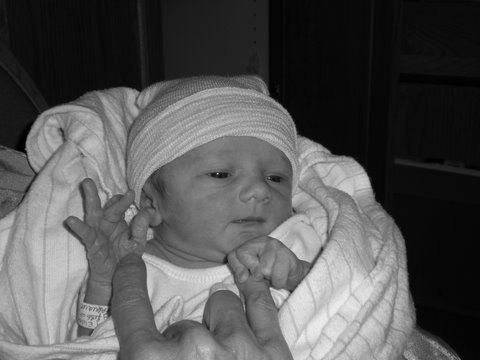 Allie Katherine Elder
Born 4/12/08, congrats to Katie and Josh!
---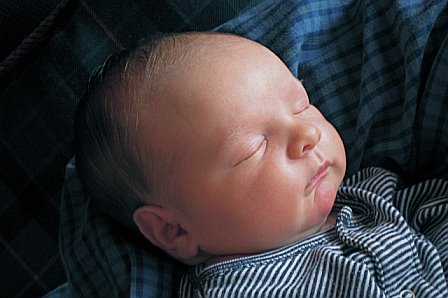 Sichols Have a Baby Boy
Tucker Harrison Sichol
Born April 7th at 12:37 at 9 lbs 5 oz.
---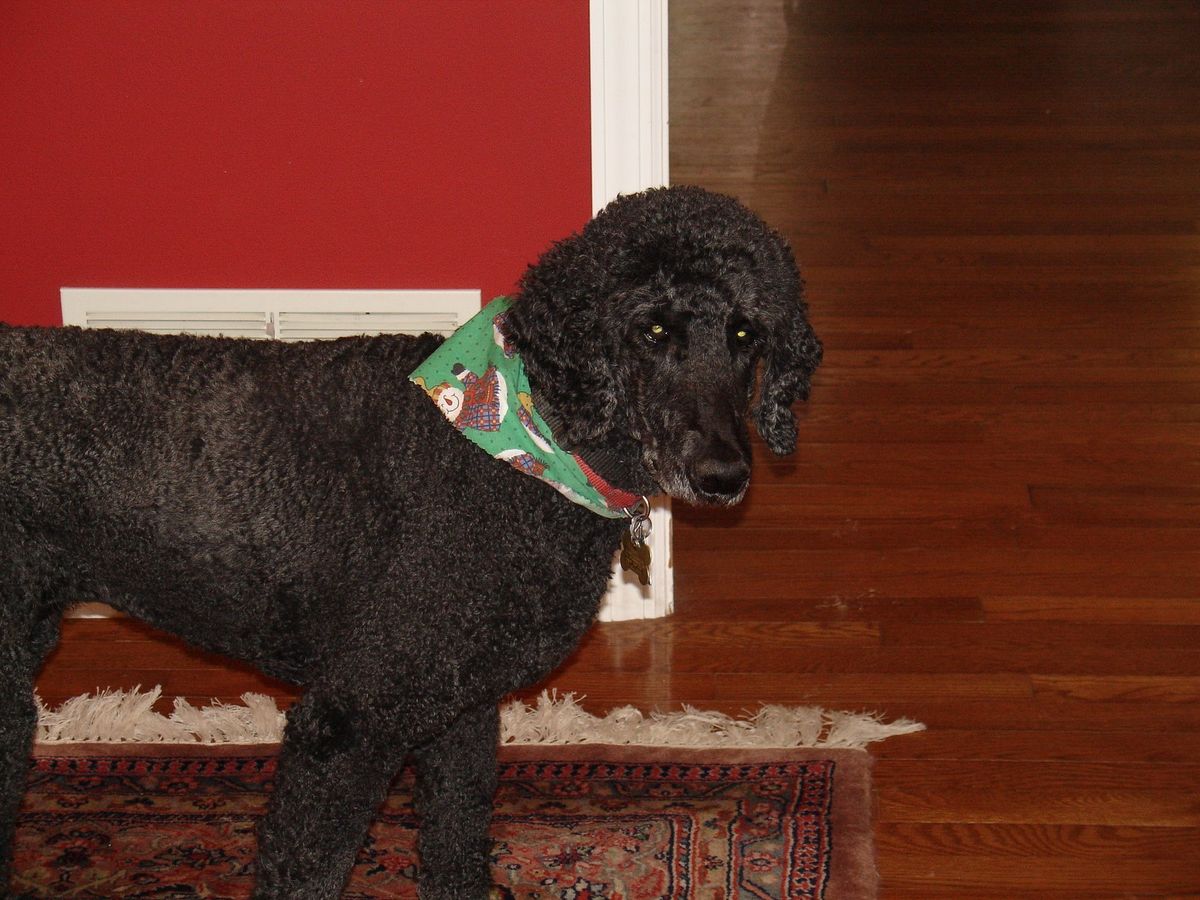 Cotie
(Côtes du Rhone Pinkerton Thompson III)
February 24th, 1994 to March 28th 2008
Beloved Thompson matriach, taken to be with her maker. She was a good dog and the leader of the pack. She was Lauries finest pastoral collegue. Liked snow, cuddling on carpets, and did not pee inside until the very end. She was a member of the AKC, PETA, and People for Poodles organizations and worked tirelessly for orphaned poodles and poodle rights. She has multitudes of surviving family including Chewy and baby Kiri, as well as many Winterer dogs and other related Essexians.
---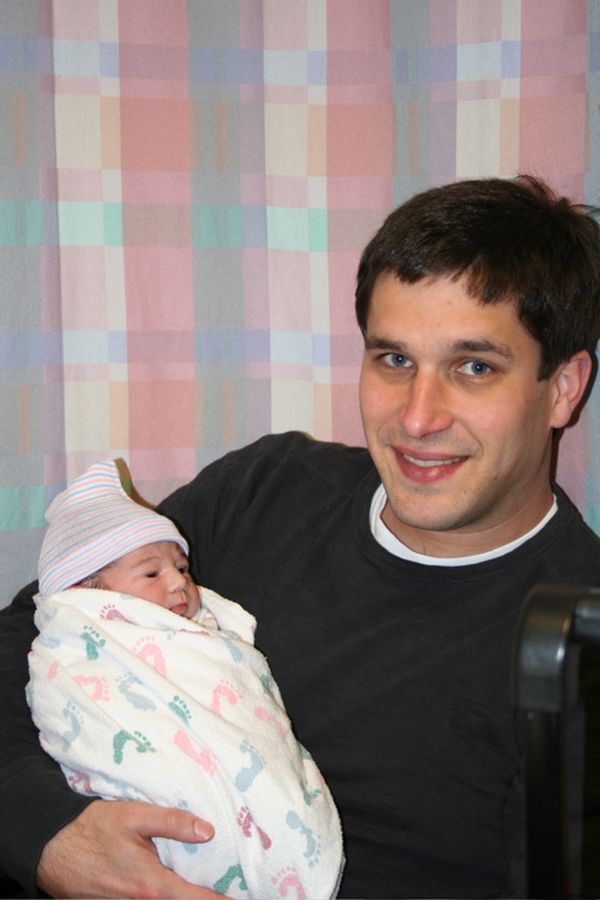 Lily Harrick
Arrived March 21st weighing 7 lbs 10 ounces. Congratulations Chris and Tania on your beautiful little girl.
---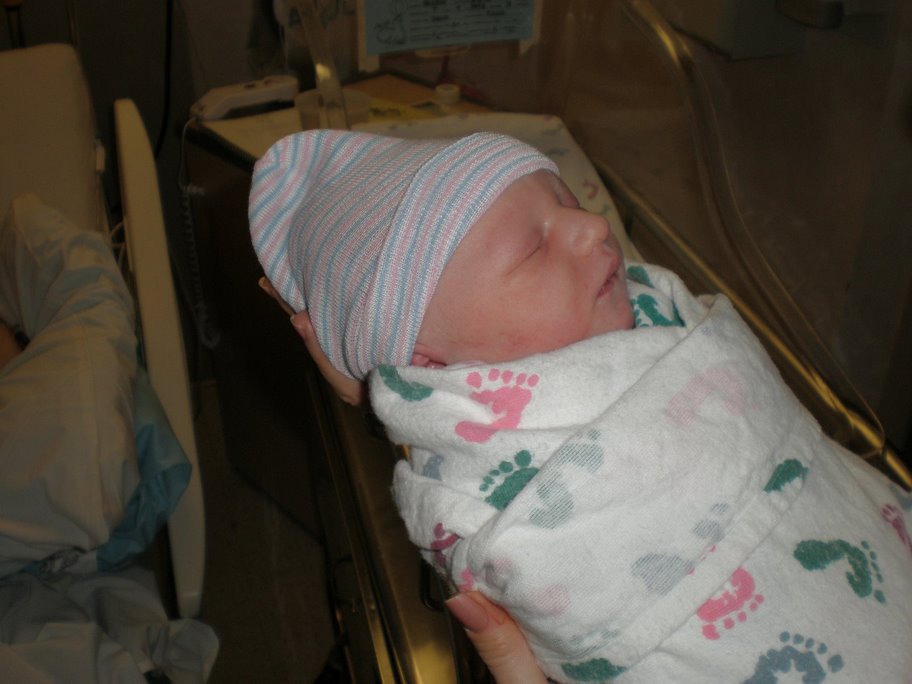 John "Parker" Hansel, IV
It is hard to adequately express our joy. Congratulations Val and John.
---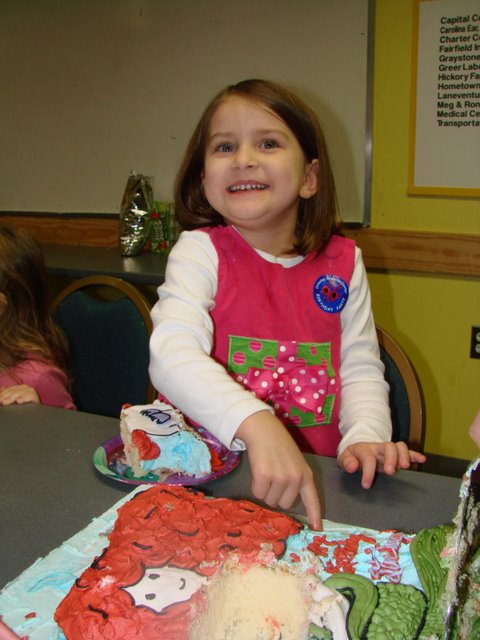 Stirlings Fifth Birthday Pictures
---
Gingerbread Man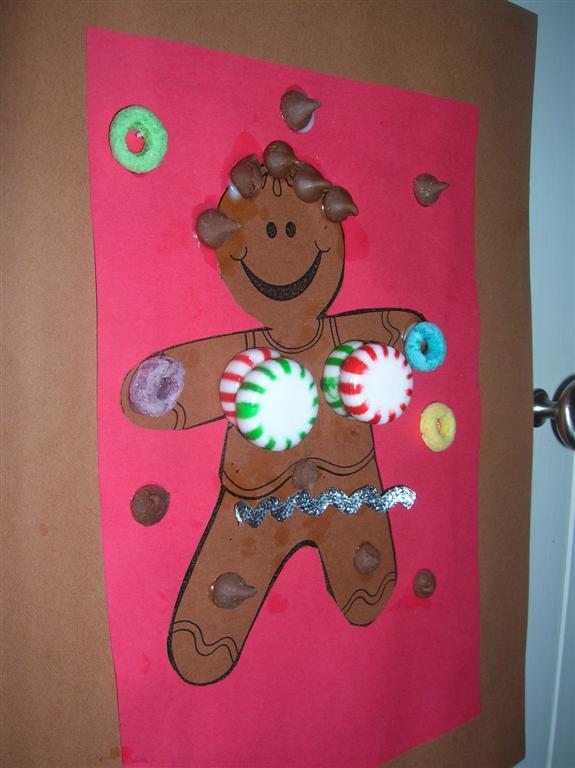 This is Will Banks (Holy Trinity Preschool Class of 2009) conception of a ginger bread man (woman?). Awesome. Should not date any of my daughters though.
---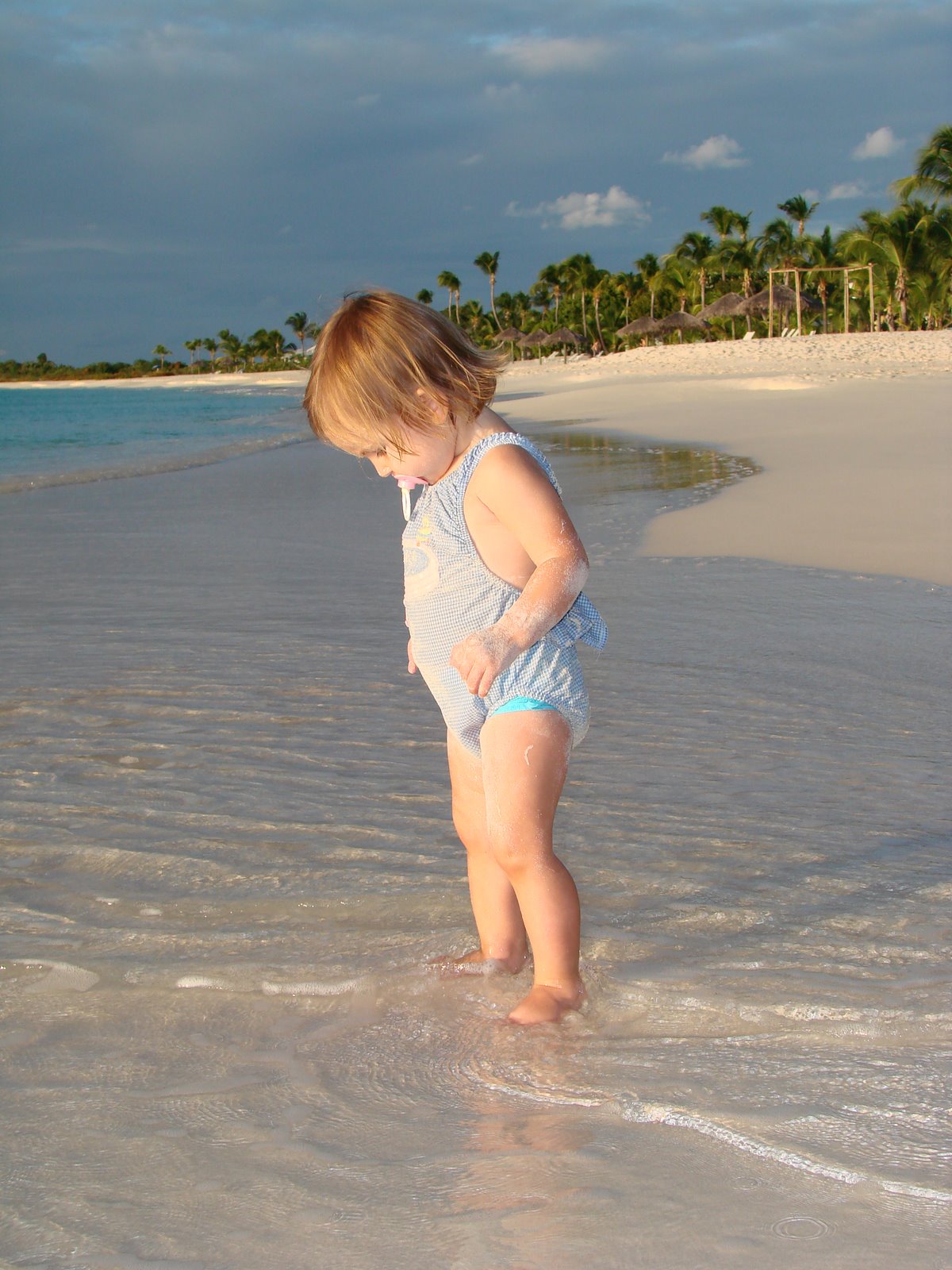 ---
College GameDay in Williamstown
I know everyone saw this on ESPN when it aired, but just in case....I loved every single second of it. For those of you who want to skip to the picks io would recommend you move to 5:30 (1:45 left) or so for the intro and pregame speech. The actual pick is at 7:15 (:45 left). I only wish i could find a clp of Corso talking about his visit to Clark Art. Herbstreit looked at him like he was some kind of alien.
Apparently when Corso asked the lady at the Williams in where the 'stadium' was, she laughed at him. Haaa
Williams wins 20-0
---
Man This Really Is Great. There is nothing I hate more than ND fans. Except maybe Redskins fans.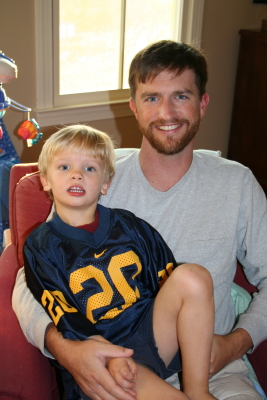 Great Picture here of Teddy Oakey showing his true colors.
---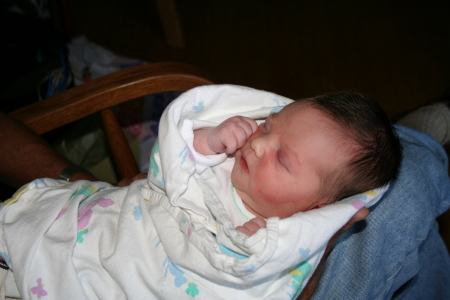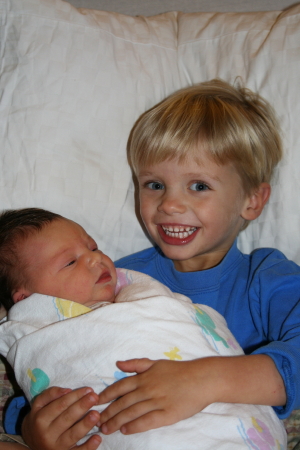 Davis Campbell Oakey
9/30/2007
Congrats to Henry and Woody.
---
Ronald Caldwell Jr.
9/26/2007
I am, yet again, a proud uncle (second nephew, to go along with three nieces). Congrats to Laura and Dave!
No picures of RJ yet...come on people, this is family.
---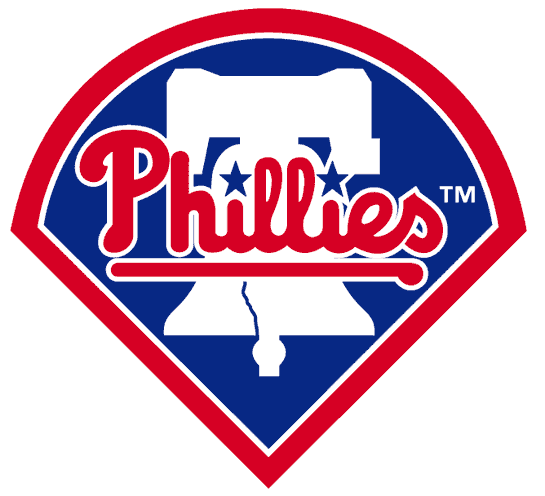 NL East Champs
---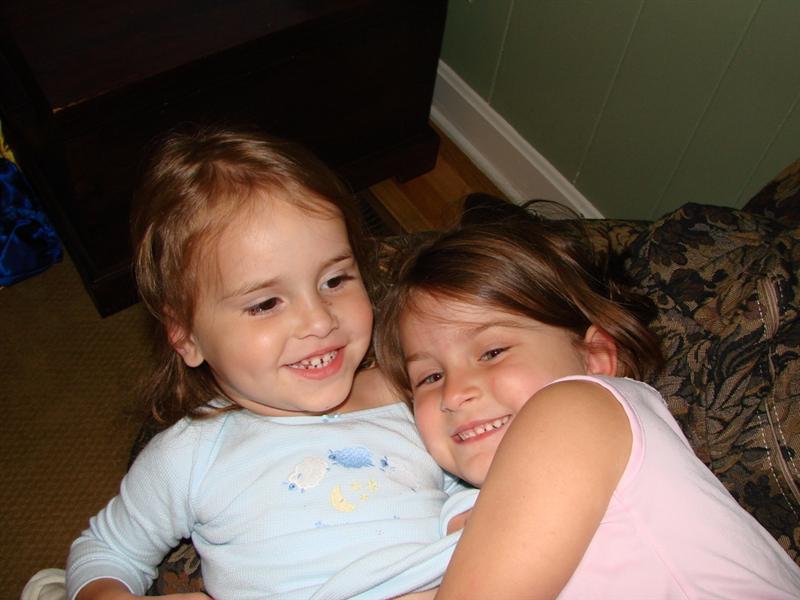 Updated Thompson Family Pictures
---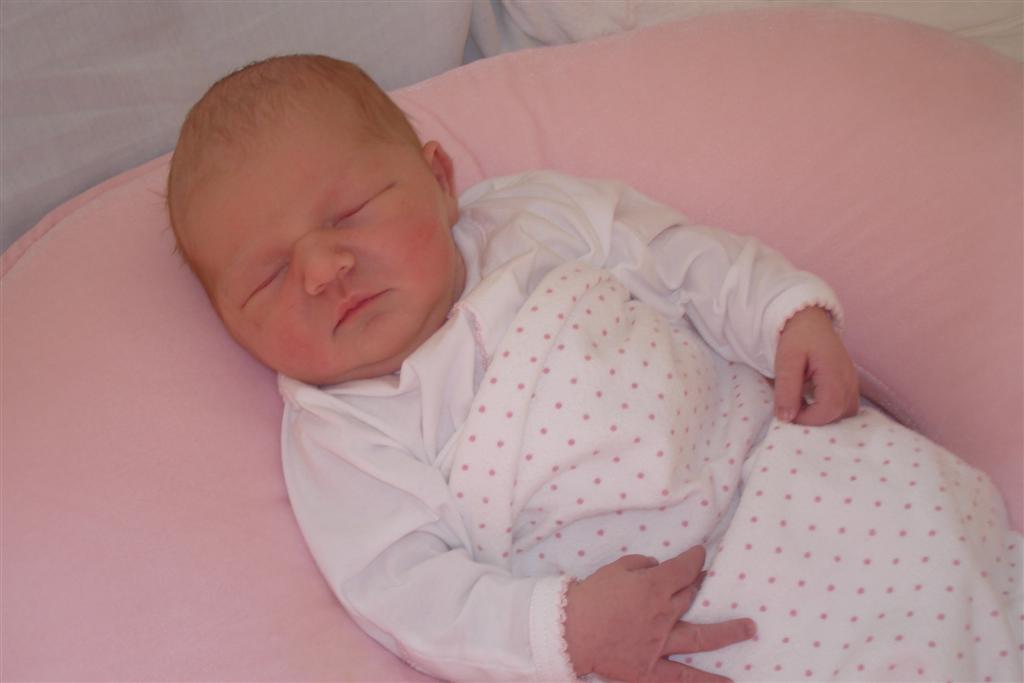 Cameron Elizabeth Etheridge
Born August 7th
---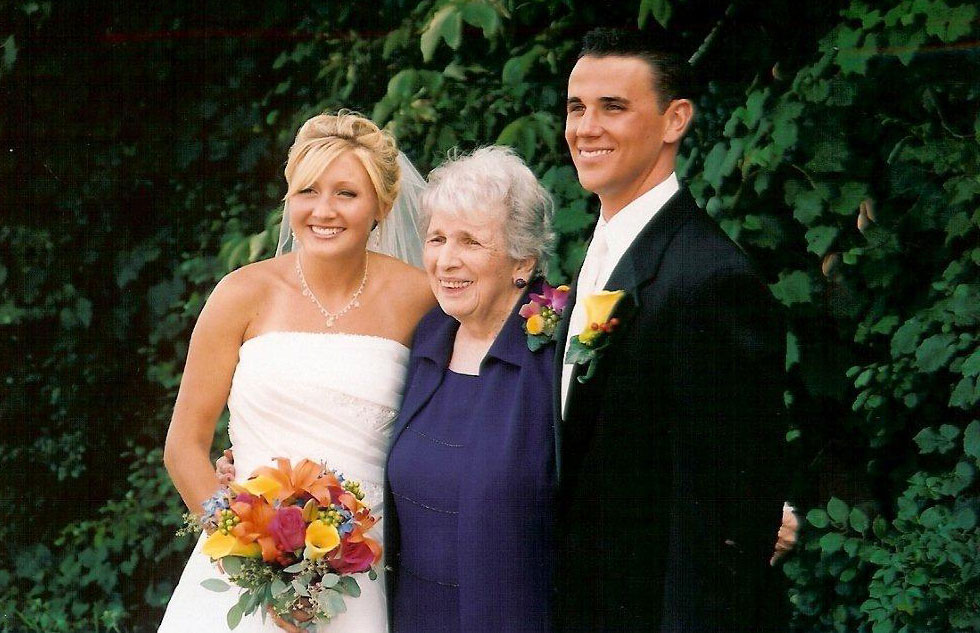 Will & Sarah Sparks
Unforunately we were not able to attend the wedding, but Will (a favorite cousin) married Sarah in a beautiful wedding in Grand Rapids. congrats!
---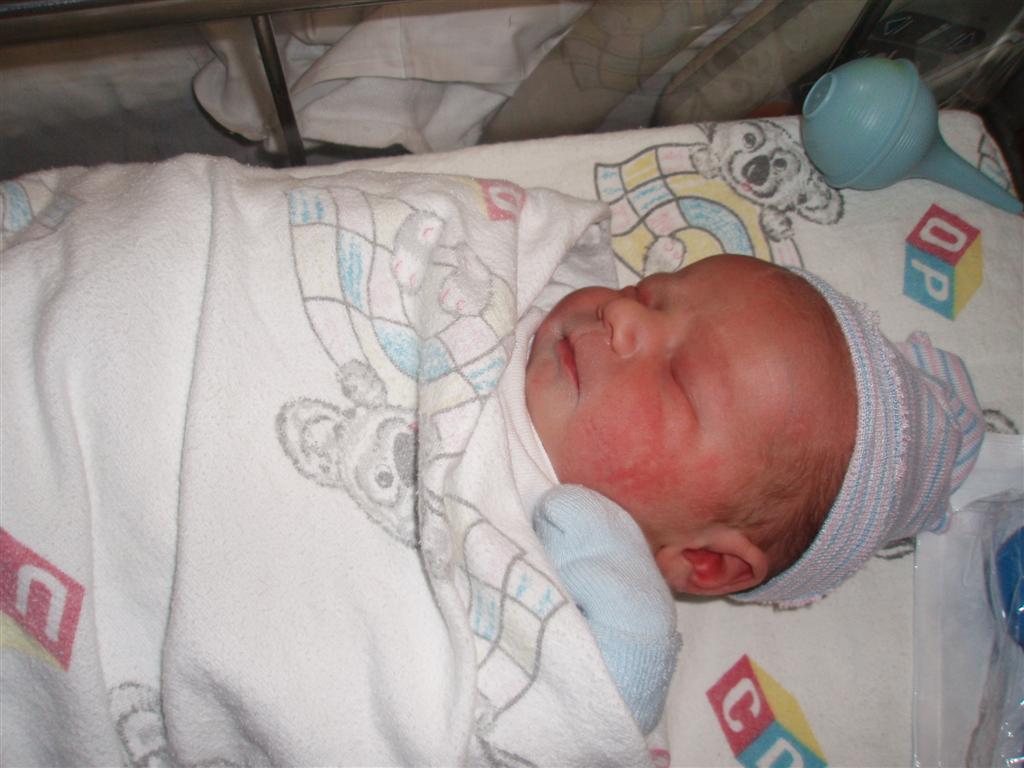 Mason Enloe Thomas
Born at 11:32 pm on Friday, July 6, 2007. He weighed 8 lbs, 12 oz.
Congrats Laura and Mike!
---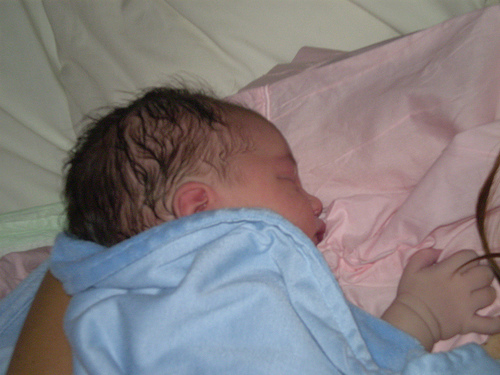 Camilla Bouchoux Vandegrift
Born July 3rd at 6:45 London time. 7lbs 9oz, 21in. Congrats!
---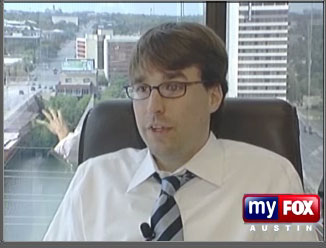 Greg Lowry - Famous Legal Commentator
Is CNN next?
---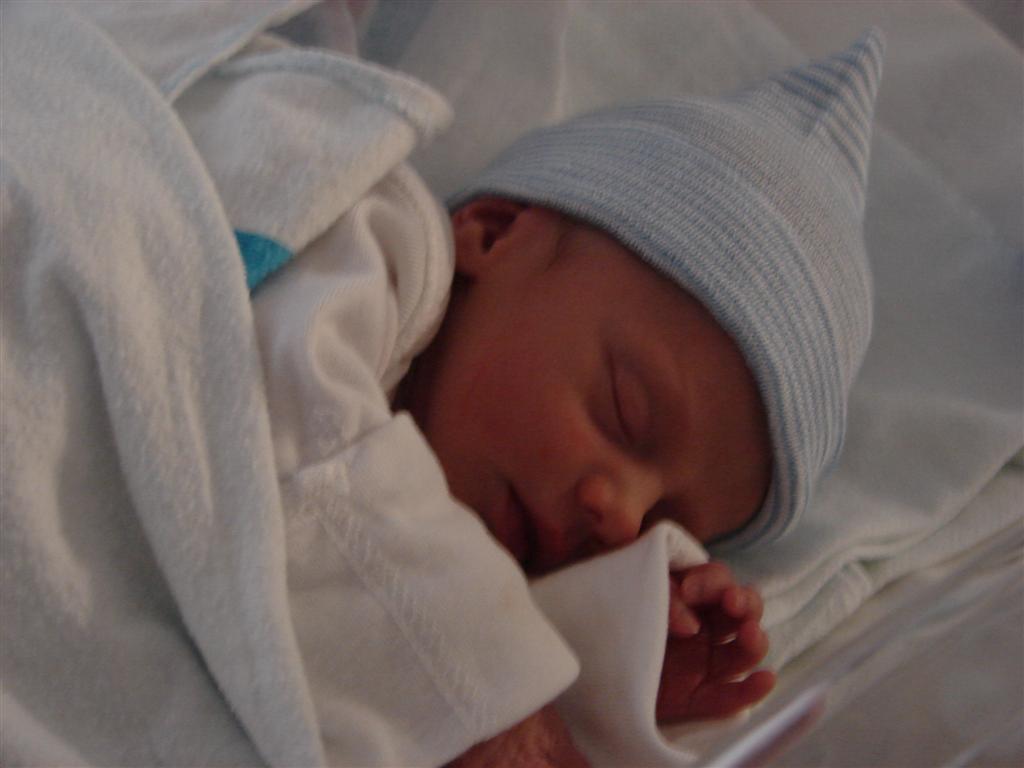 Matthew Wrenn Vannoy
Born Tuesday, April 3rd at 7:05pm. He was 4lbs. and 12oz and 19 3/4 inches long. Congrats to proud parents Mark and Brandy.
---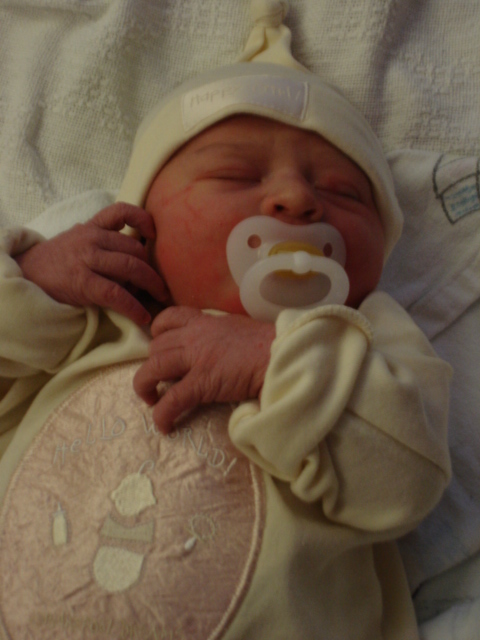 Hadley Elizabeth Hines
She was born saturday March 10th at 10:35 am. She was 8 pounds 11 ounces and was 20 1/4 inches long. Congrats to Tucker and Lauren!

---
Removed from Youtube at the request of Fox
"I did go to Choate"
For anyone that loves the Family Guy, or dislikes Choate
---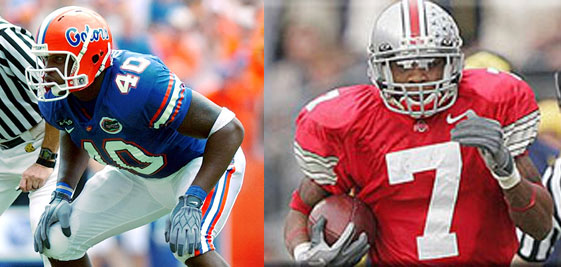 College Bowl Pick Em'
THE Event of the Holidays
Good luck, all the information you need is here.
---
Bursteins Announce Boy on the Way!
---
Finally!!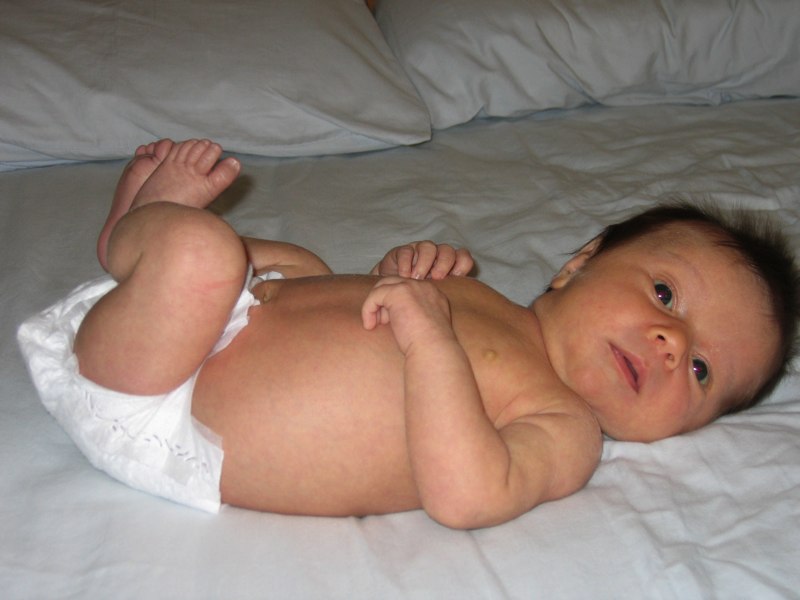 Lucy Caroline
Hartman-Calvillo Pictures!!
---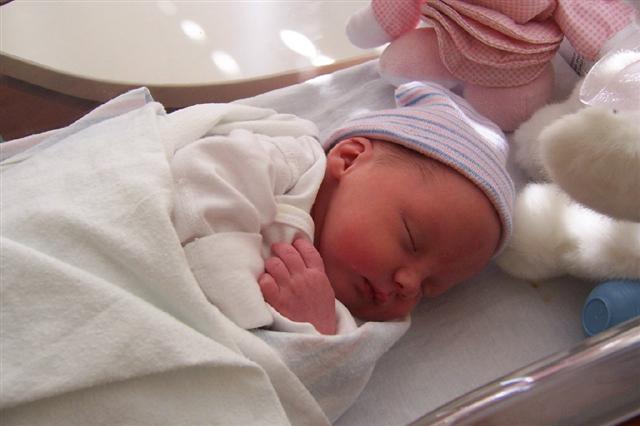 Mabry Corbettt Warren
Congrats to Katie and Ward!! She was 6 lb.s 10 oz and healthy, born 11/29/06.
---
Kathleen 'Kate' Banks!!
Congrats Micheal and Andi!! We got to visit the newborn and all look like they are doing great.
---
Helen Williams Marshall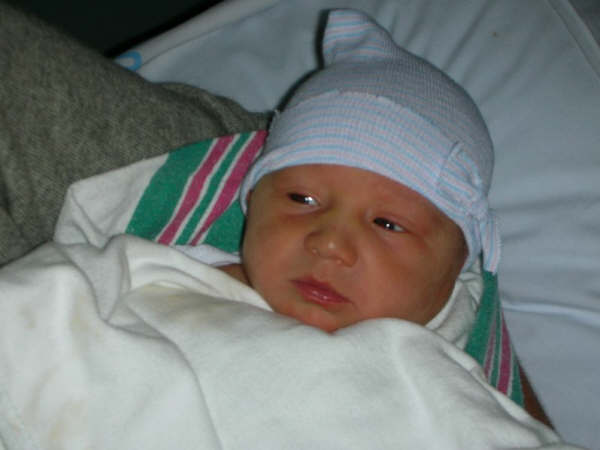 Born at 5:25 pm September 21st at New York Presbyterian Hospital. She weighs a healthy 7 pounds, 12 ounces and is 20 inches tall.
Congrats AD & Lydia!!
---
Stirling Does the Hula
---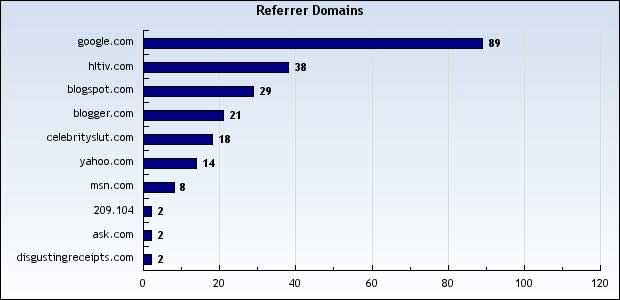 LTandLela.com Top Referrer to TheChimp.net
Click on the image to enlarge
---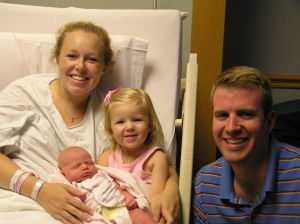 Eva Katherine Fiedler
Congrats Josh & Lisa!!
---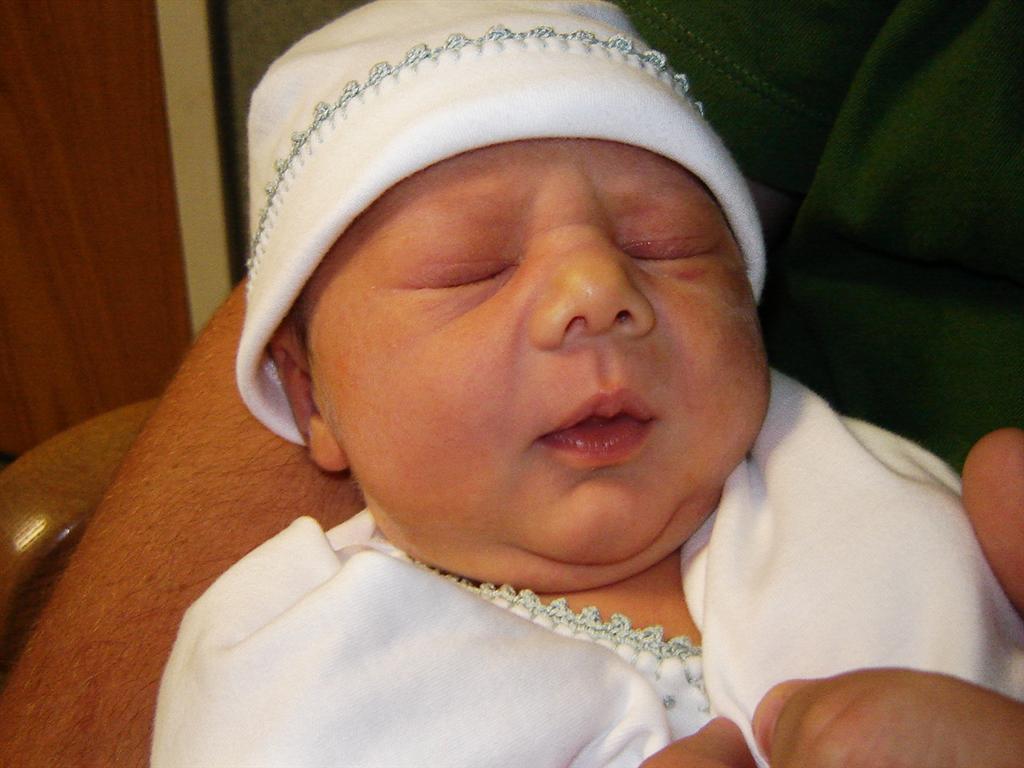 Ryan Johnson
Congrats Meredith and Matt!!
---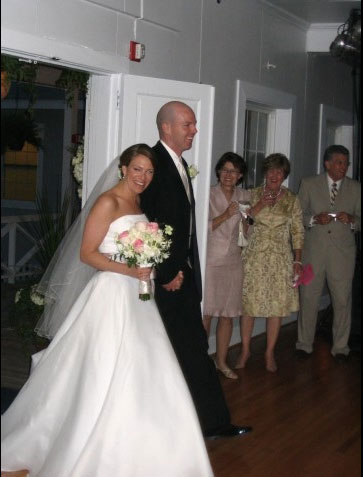 'Lil Sis' Marries Kevin O'Leary
Margaret May married the wonderful Kevin O'Leary of Boston on May 5th in Wilmington, NC. The bride was striking, the ceremony was beautiful, and the reception a whole lot of fun.
Congrats Kevin and Margaret!!
---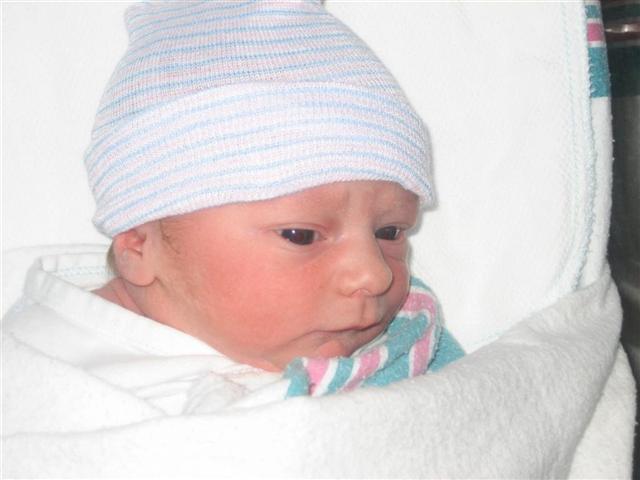 Charles Russell Heyworth
Born at 4:15am, April 19th 2006. He was a couple of weeks early at 36 weeks 5 days, he weighed 6 lbs, 2 ounces and was 18 inches tall.
Congrats Ben and Kelley!!
---

I really enjoyed this Dilbert. Click here
---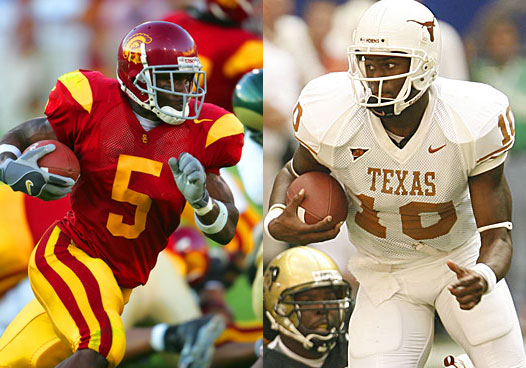 College Bowl Pick 'em 2005
This is a paying event, $75 per person, pick the winner with the spread in all twenty eight bowl games.
---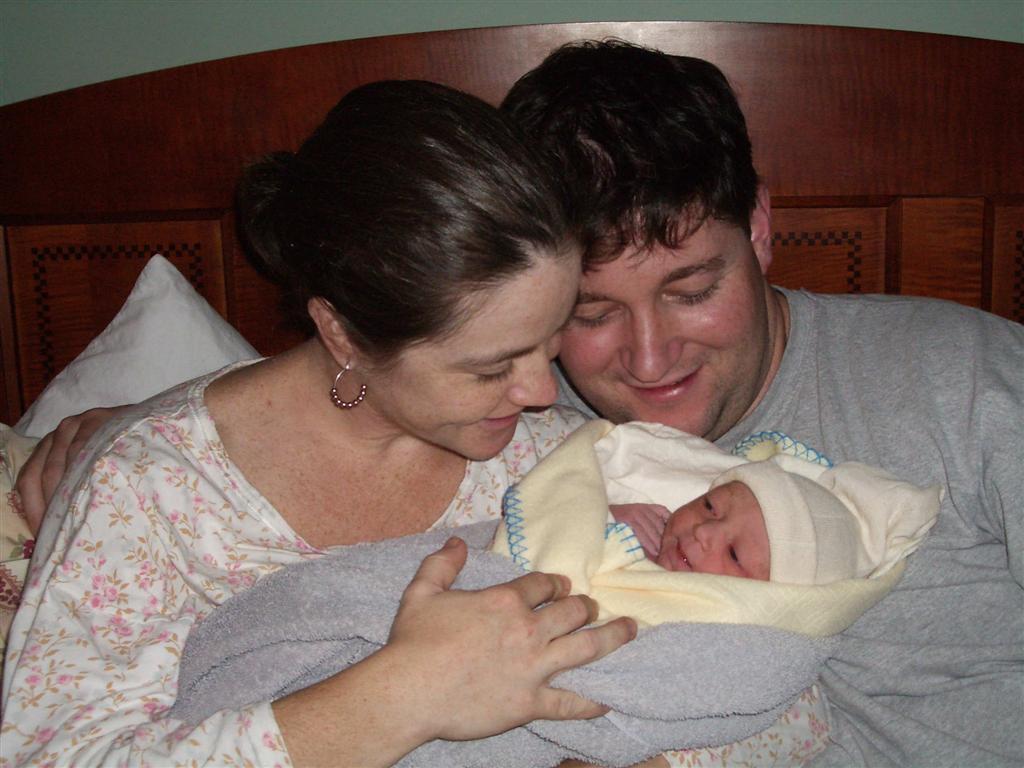 Kelley Rose Calvillo
Dear Friends & Family,

After a very wonderful week of giving thanks, we were blessed with a special arrival on Saturday November 26. At 1:52 AM after a beautiful labor, Kelley Rose Calvillo was born to Katie and me. She is 19 inches long and weighs 6 pounds 6 ounces. We came home from the birthing center later Saturday morning and have had a great time introducing Kelley to her new home and extended family. Both Katie and Kelley are doing beautifully and I am confident that I am the luckiest guy in the world. We want to thank everyone for your blessings and good wishes.

With much love,

Justin, Katie, & Kelley
---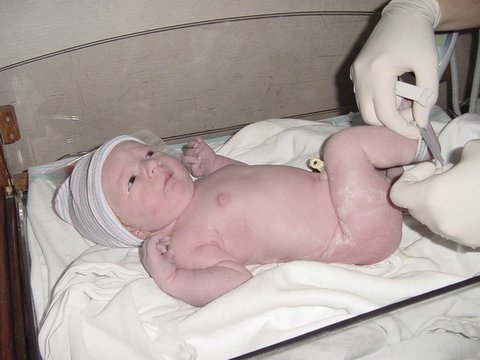 Virginia Parker Etheridge
Dear Family and Friends,
We are pleased to announce the arrival of Virginia Parker Etheridge, born on Wednesday, November 2 at 8:40pm. Virginia was 20 inches long and weighed 6 pounds, 15 ounces at birth. Meredith and Virginia are resting comfortably and will be heading home later this week. Thanks so much for your prayers and good wishes.
Best regards,
Brian
---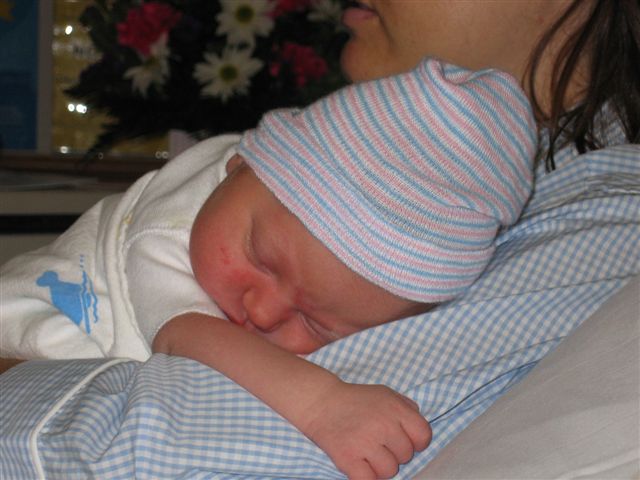 Mary Alice Bowman
8 lbs. 1 oz.
21 inches
---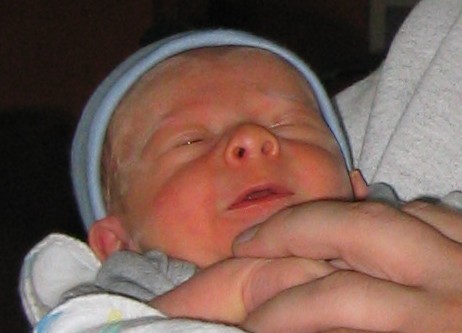 James Asher Vaughn
(J. Asher Vaughn). He was born on 10/08/05 at 8:17 pm. 7lbs, 3oz and 19.5 inches long. Ten fingers and ten toes, blond with blue eyes. Mom is a bit tired, but doing better than i could have imagined. What an amazing experience! JV
---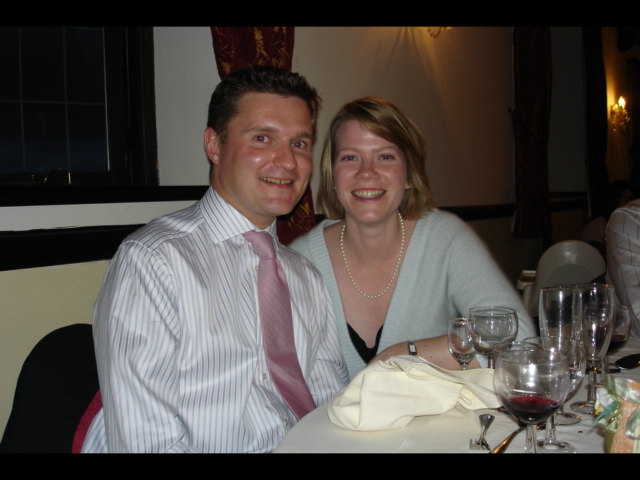 Meg & Matt to Announce Pending Nuptials
I had to say it all fancy like that because Matt is from Great Britain and speaks the King's English. It is okay though, I have interviewed him extensively and can assure you he supports continued independence for the colonies.
Congrats Meg!! You have one of the best Matt.
---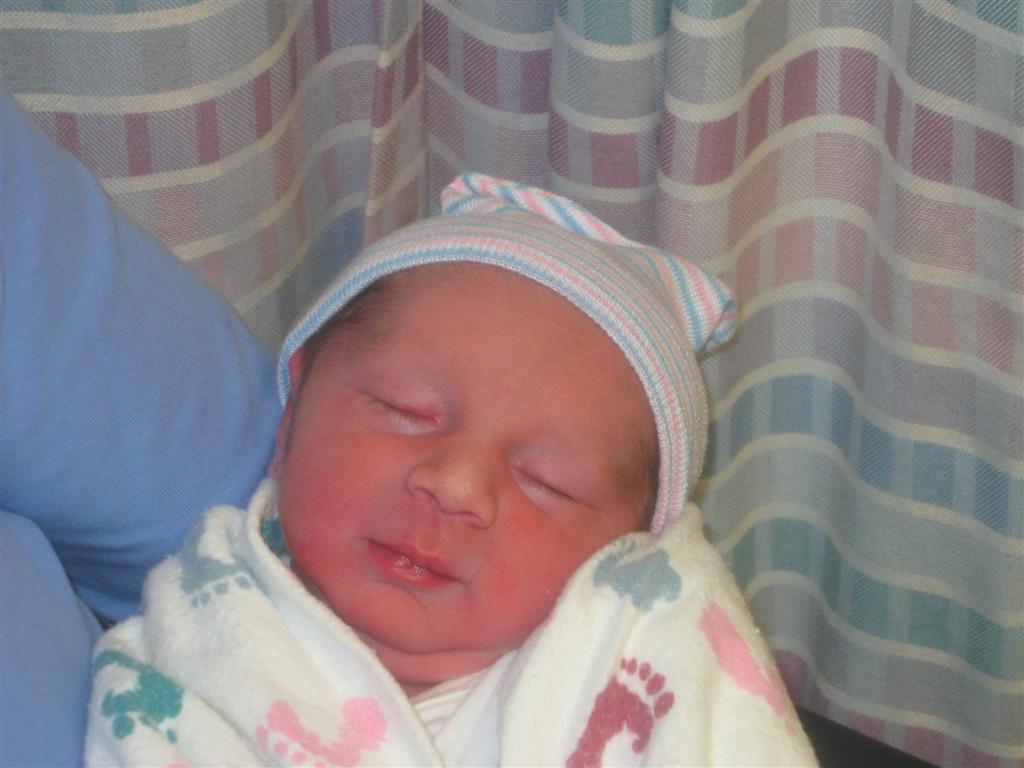 Andrew Ramzi Harrick
Born Monday the 29th at 10:06 a.m. Andrew weighs 6 lbs. 12 ounces. Both mother and child are doing great. Congrats Tania and Chris!
---